Well, i had an idea for a Simple yet Complicated game, which i was going to try and make before i finsh my programming major. This would probably take me a while to do on my own, but i think that it is possible.
Ok lets take a look at what i want to do.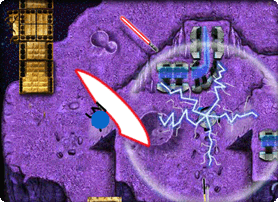 This is a little online flash game where users play as a stickfigure, watching them from an over head view, presented in a battle royale type arena game.
I would like to make something like this except with 3D stick figures, and a black/white/gray enviorment. (everything except the weapons and a few effects would be black and white).
And present it in an FPS form.
Does this sound like something that would intrest you?
would you play it in your free time?