Looking at these pages, screen shots, and the Hype-Meter comments, I must say, people are assuming the wrong things about this game. First of all, it's not in Beta, last I checked. It's in full release. They aren't charging for Beta. Secondly, none of those screen shots show combat. This is NOT another Ragnarok. The battle system is much more akin to Final Fantasy, as when you make contact with an enemy you're taken to another screen where the fight is turn-based (options such as Item, Magic, Attack, Defend, etc.)

There are also a few other quite entertaining features (ability to recruit and fight with nearly anything you can fight, which is damn near anything you feel like as the NPCs are attackable.), even coupled with a "World Map" you venture into outside, where random battles do occur.

It's not another generic MMORPG.

It's not a Zelda rip-off.

It's not based off Dynasty Warriors (lol yellow turban), though they're both based off Chinese history.

It's not in beta.

User007
Novice Member
Joined: 10/07/06
Posts: 1
I think im gonna try this game its looks very cool!
I played before runescape, maplestory wolfenstein and games like wolfenstein i wanna go for fantasy now! Im gonna Check the game !!
Greetz!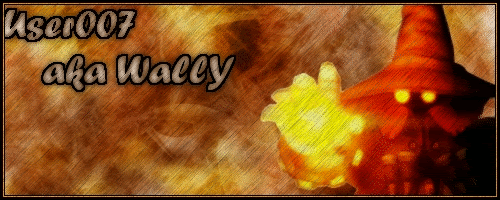 Azereth
Novice Member
Joined: 10/08/04
Posts: 3
hmm, doesnt even look like you can play if your outside the country.
eltomatoss
Novice Member
Joined: 11/19/06
Posts: 16
this game is veery bad
They're charging for this?
TheHelper
Novice Member
Joined: 12/27/06
Posts: 108
my hype meter just went down..... to 0.0
TyPhoidLuLu
Novice Member
Joined: 2/20/07
Posts: 25
I dare to defy whatever it is you find natural about me..
hmmm.. i`ve tried this game just for fun...as it turns out, it`s a complete nightmare....!!! geez even the npc`s talk like they`re from outerspace,. the party system is so bad.. your members follow you around like ducklings plus this game is a grindin` hell!!!! though i must give credit to the cute characters...
even though it looks like something that you just cut out of a coloring book...
a word of advice, just don`t download please............