Helleri
Spotlight Poster
Joined: 5/26/08
Posts: 724
"If I had asked people what they wanted, they would have said faster horses."- Henry Ford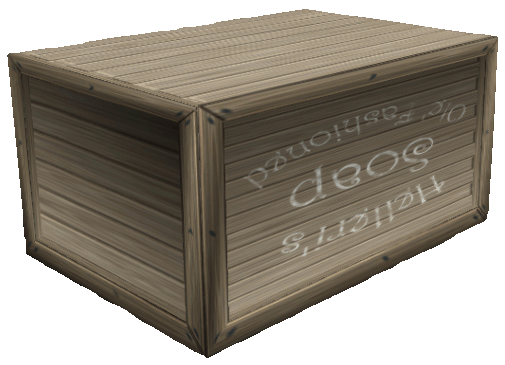 Okay...needs some work. It's a simple mesh ( that I left in my modeler's native format as I only made it to take the pic) I made some even more simplistic textures for, droped a green screen in my modeler as an image plane then took a screen shot, and did some...really, really bad cob'ing of the clip boarded image in gimp.
Qualifiers for failing to deliver on story (in a supposedly story driven MMORPG):
If my character starts out ship wrecked on a beach.
If my character has amnesia; But, is also somehow the chosen one.
If my character has a place of origin that they will likely never set foot in until mid-high level.