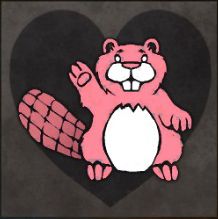 Happy Troll Friends [HTFs] is a guild on Far Shiverpeaks (EU).
We're looking for mature, active players to play and have fun with! :)
Our guild hasn't been around much, we created it when the game launched as a guild of friends mostly but it has evolved to include more people.
We're a casual, friendly PvX guild. We do alot of Dungeons including the new one, Fractals of the Mists, Events ect. We also do alot of W v W v W since most of our members think it's amazing :) and sPvP sometimes, mostly Free Tournaments. We are a friendly bunch and we help all of our members as much as we can, whether it's simply answering their questions about the game, or helping them out in a Dungeon or Event.
The only requirements we have are the following:
- Being able to read/write English
- Play at least a few hours a week
- Be on Far Shiverpeaks (EU) server
If our guild sounds interesting to you, visit our website and fill out an application!
Hope to see you soon in game! :)