Not sure what bug your talking about, my bank works fine besides the fact that I am terrible at organizing it.
Yes, seeds suck, they are tiny and hard to pick up. But it does seem like they increased the clickable area on them for the ground and inv.
The new combat system has a momentum mode, which will allow players who prefer to simply fight the way they always have the ability to continue to do so. They will have to make minor changes to their tactics, but players have always had to do this with new updates. Their base rate of exp will remain relatively the same as well. So you can still single click semi afk it if you choose. And, one with the momentuim system you will look cooler doing it.
But, for those who want deeper levels of involvement in their combat, and want to be rewarded with higher then base damage and rate of exp for coming more prepared and paying more attention. they will get just that. The new system has layers within layers for levels of involvement players may choose to operate at.
The person who does their homework on what they plan to train on and comes prepaired, the one who takes true zealousness in their new abilities. They will be rewarded more for their extra effort then the person who just phones it in.
What this system really does is fix all the stuff players have been wanting to have fixed within the combat system for years (but, unfortunately wasn't at the time possible). Players wanted sheathable/unsheathable weapons....they got it. they wanted to rebalance the combat triangle, they got that as well. they wanted the combat to steer away from melee-centrism. bingo. Spells have to high of rune cost....not anymore. They wanted combat to look more impressive and be more fun over all. they have it. Everything the community has wanted for combat they are getting and more.
This of course is all discussed in the live stream I linked to in my OP (FYI: the live stream actually starts about a minute in and they are primarly done speaking about EOC after 35 min - at which point it moves into twitter questions and general Q&A).
The two major contentions naysayers have always had with runescape is the shallow combat system, and graphical quality. I personaly make the argument that the style of graphics is merely different but the quality of that style is above most MMO's (like a brick wall is made of individual bricks and mortar, not just a flat panel with a low rez wall texture slapped on it like in most MMO, or the terrain having true dimension and attention to minor details).
But the point is they will have fixed one of these major contentions within the next couple days....and in this comming year....runescape 3 hits. The graphical jump promises to be greater then that which was made from classic to modern runescape. Here is some images using black armour to demonstrate how runescape used to look vs how it does now:
Runescape Classic's black armour (there were no trimmed black armours then).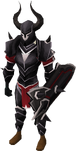 Modern Black Armour (t)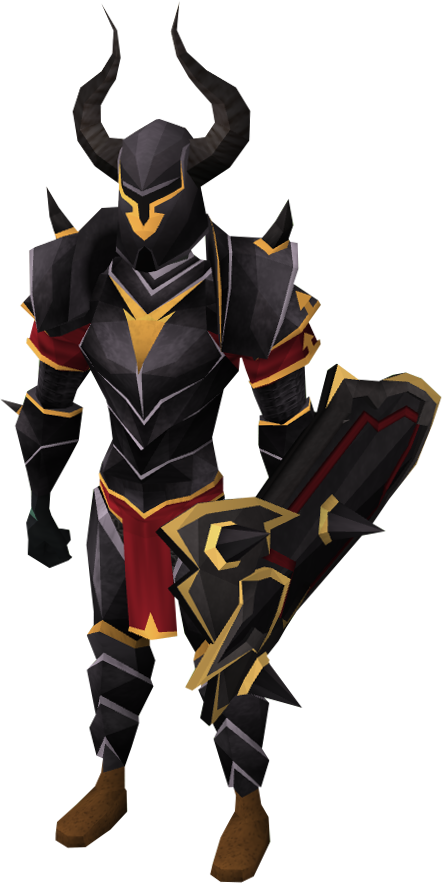 Modern Black Armour (g)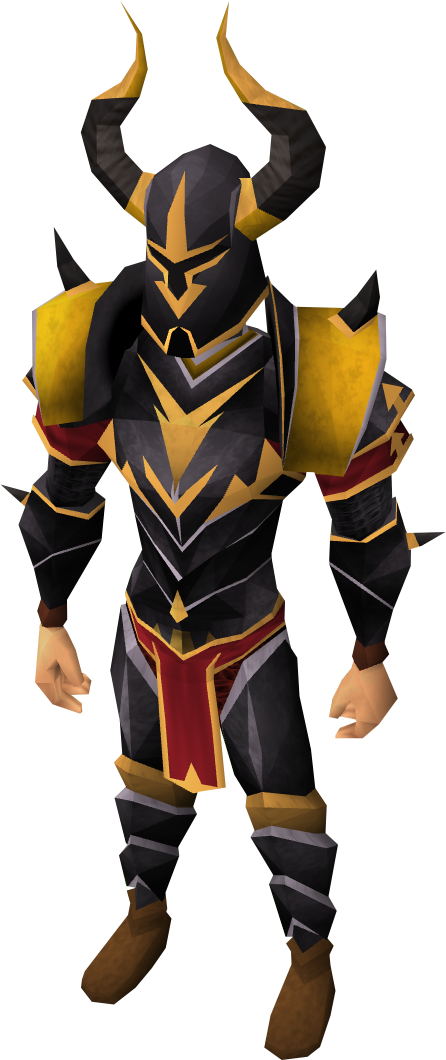 Elite Black Armour (player is not wearing the gloves or boots in this image unfortunately).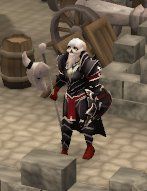 ...and just for funzies this is how I choose to sport black (t) [with twisted birdskull necklace, halloween event item skull mask, and monsater sceptre).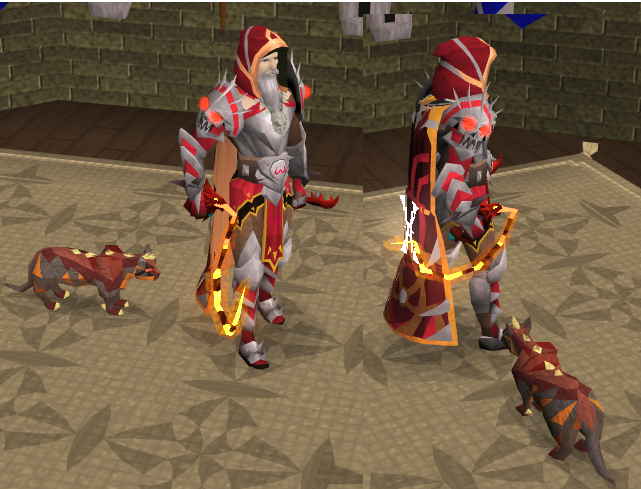 But I like to wear my 10 year cape since the krils armour skin and flame lash skin came out (working on dfs and korasai's sword)....but I am starting to get away from my point.
Now that's all done on java. Runescape in 2013 will be moving to the much more useful, faster, more veristile HTML5. The kind of graphical leap they are talking about making is also side noted by massive up dates. The end of this year and this comming year is going to be the biggest in the games history.