(warning, the following post is screenie intensive!)
once you pop out onto the spirit isle, which is the very beginning of the wonders your alt will discover, you will first meet a man named ryson stormbringer. he will tell you the story about how the gifted came to be:

clik the link that sez 'to be one of the gifted' and away you go!: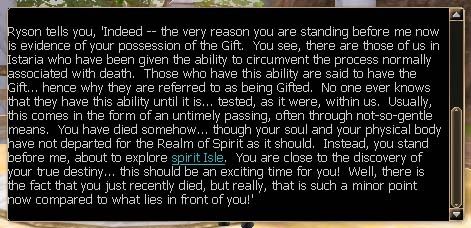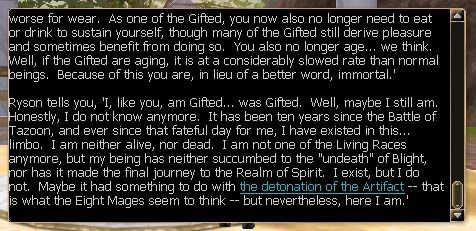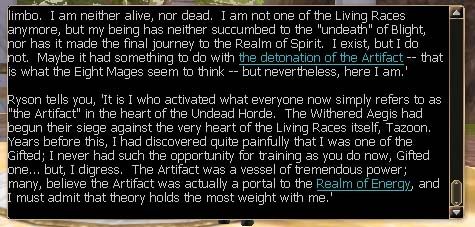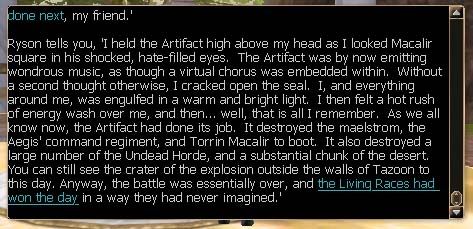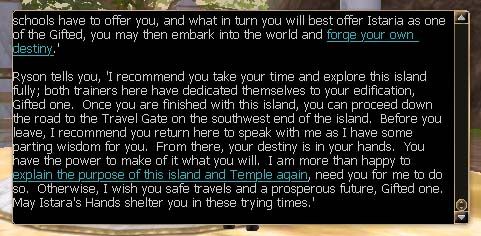 and then he sends you on your way! next time, we will see what the starting quests do to explain how to function in horizons.