once you start attacking, you will, of course, be hit back. you will lose hit points, and the game will give you the basics about them and how they regenerate: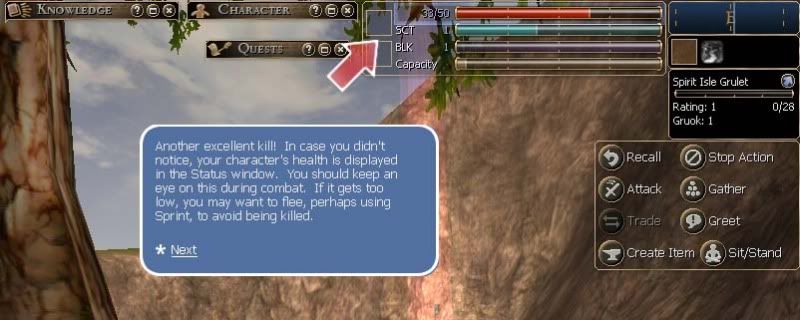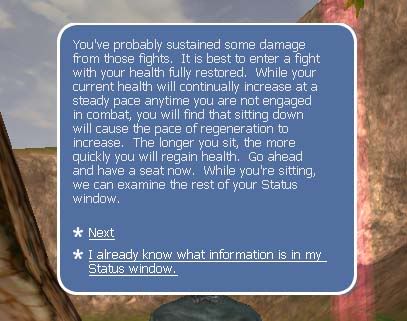 once you make your first kill, you get loot!! isn't loot lovely? i love loot. loot in istaria can range from coin to expert forms and tech resources. unlike most games, player made stuff is always better than almost anything (of the same level, of course) you can get in game, so forms and resources are worth more than their weight in coin at the pawnbroker. ALWAYS ask in chat if anyone needs anything you loot (assuming you don't want it, of course) - especially resources! chances are great that at least one person needs what you have. and of course - draggys always need hoard! if you are a ped, you can easily make friends with our flying friends by passing on your hoard!
anyway, back to the looting process. the first time you kill something, you will see the following info: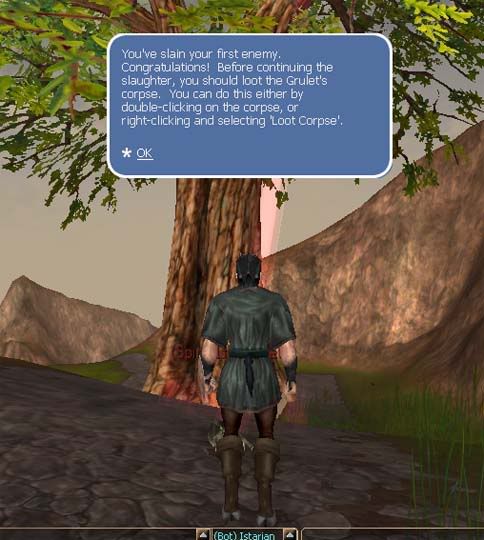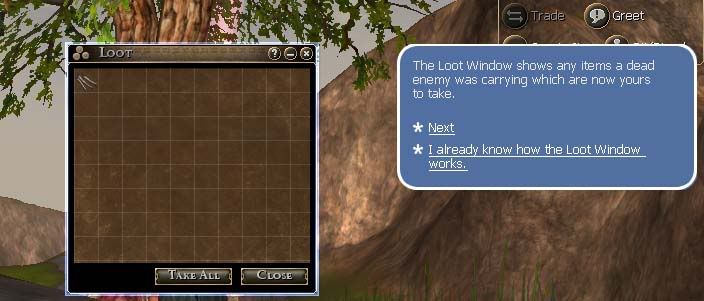 you can also select the corpse and right clik to bring up the menu: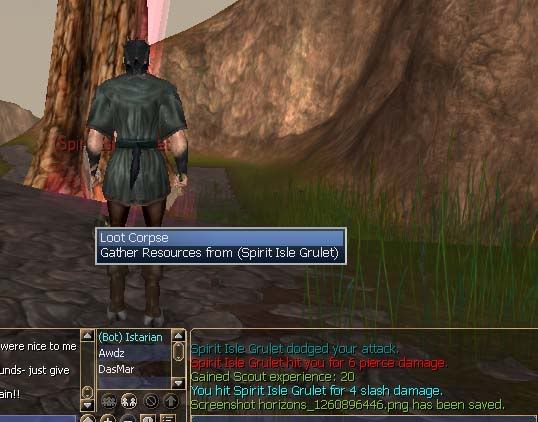 hovering your pointer over the items on the loot screen will give you info about them. also, unlike some games, you can loot and attack at the same time - its quite a time saver, let me tell you!
once you have had all the fun you can ask for on the spirit isle (you can take several more quests of both types if you wish, or even change skewls), you talk to ryson and he gives you the 'quest' for leaving and making your way to the beginner island of new trismus (there are others as well, and you can get to them thru the nt portal, but they are no longer used for training so much):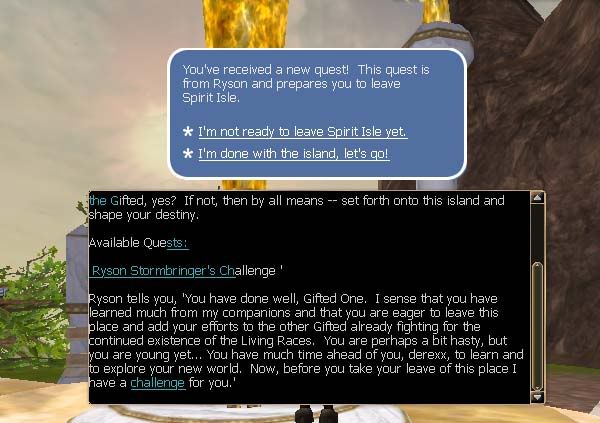 you clik the link that sez you are done with the island and get the instructions on where to go to find the portal (altho if you have been doing the quests and exploring the island, you already know where it is) that will take you to new trismus and into the wide wonderful world of istaria!
my next series will feature all the fun of designing a plot! believe me, its more fun than building one! ;-}