gravus will also give you some general directions to the quarry. you will run into a lot of warning popups along the way.
if you stray from the path you are supposed to follow, you will get one like this:

once you get back on the right path, you will see this message when you approach the area: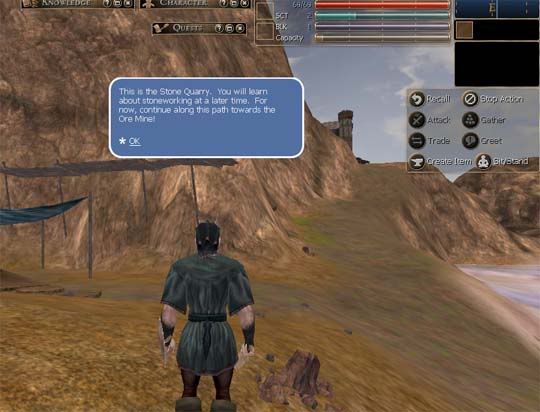 just past the stone field is the entrance to the ore mine (the building in the above right center of the screenie). in you go and you get this message: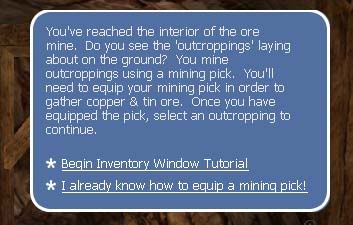 once you have equipped the pick and whacked away at the node for a while, you will get this message: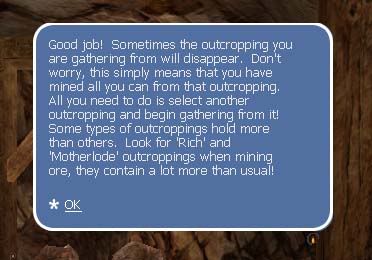 you will also recieve a note in your game chat window the you have used up the node. the game chat window will also show how many pieces you are getting with your swings (only 1 piece per swing at the lowest levels you need to work that particular resource; for example, you may get 8 or more pieces of copper and tin, but only 1 piece per for iron, the next tier up....).
the quest requires that you make 55 bronze bars, so you will see this when you are done harvesting and ready to make the bars:


you leave the mine and head up the hill a bit to the metal workstation: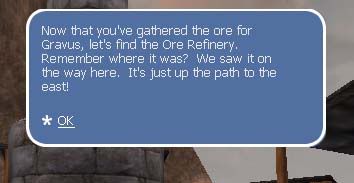 the game will also give you tips on what to do at the smelter: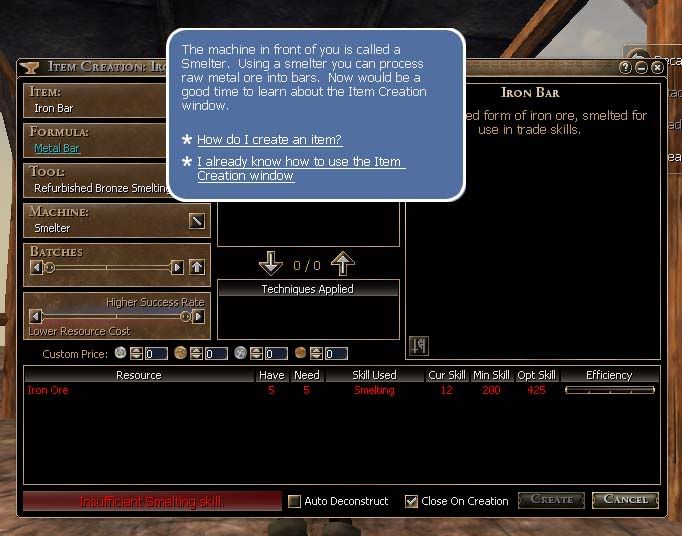 your quest window will show you your progress: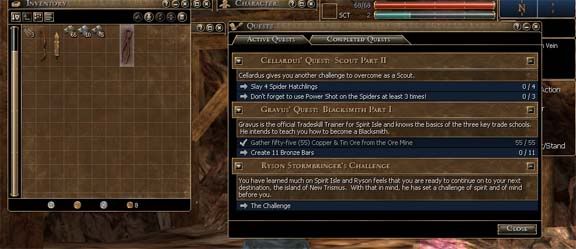 once you have made the needed 11 bronze bars, you head back to gravus to finish the quest: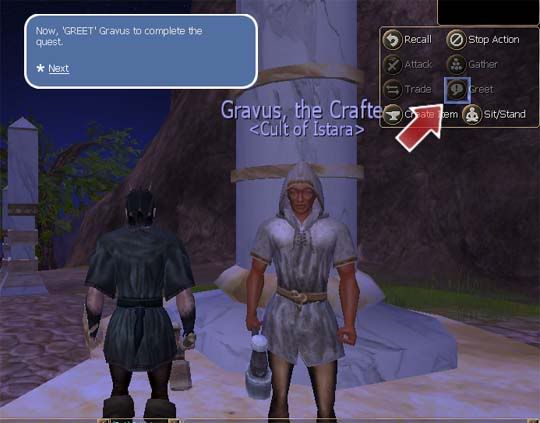 gravus will give you your reward and another quest, if you desire.
and that is it for the first crafting quest! next time, i will finish up with the first adventure quest. then, i will let mourningwood take over with a post or two explaining the plot design process!