railm0 here to bring you the latest news for Fiesta Online. Today's report will be the Christmas update that Fiesta JUST released. All the Fiesta Fans are getting ready to dress up for the holiday season and we encourage anyone who isn't with us to join in on the holiday spirit!
Expect to see me in game waving my little Christmas tree weapon & dressed up as Santa's little helper :)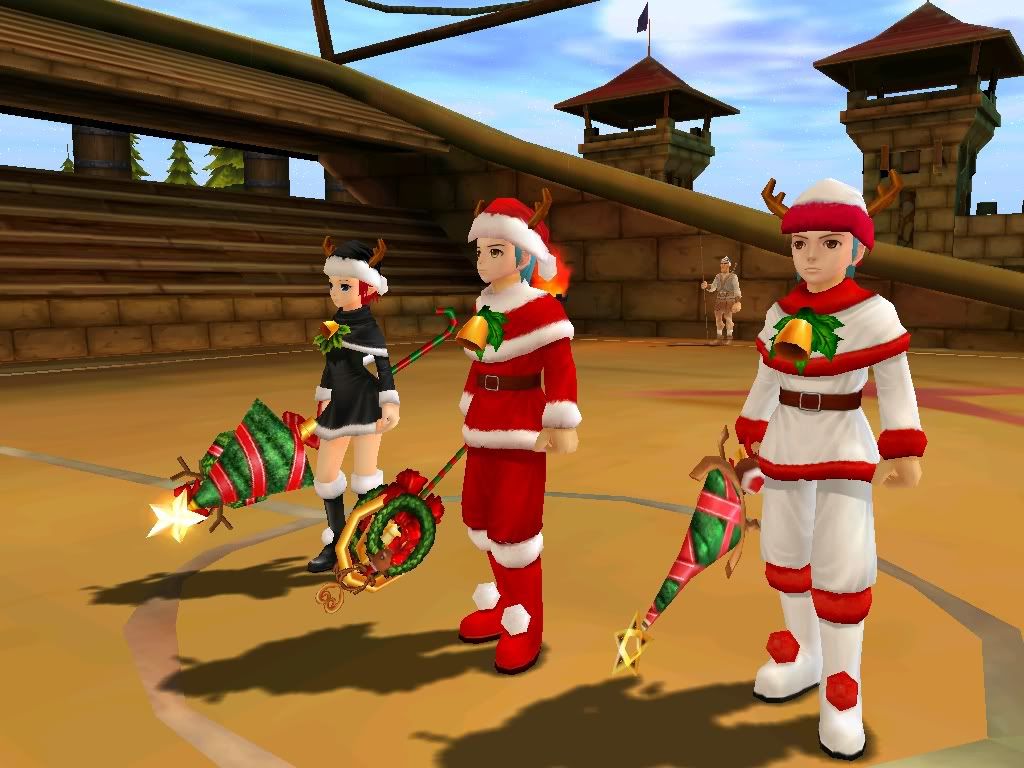 Here's something to feast your eyes on this holiday season with Fiesta!
The costumes won't be released until later this month! These are exclusive screenshots courtesy of Outspark :)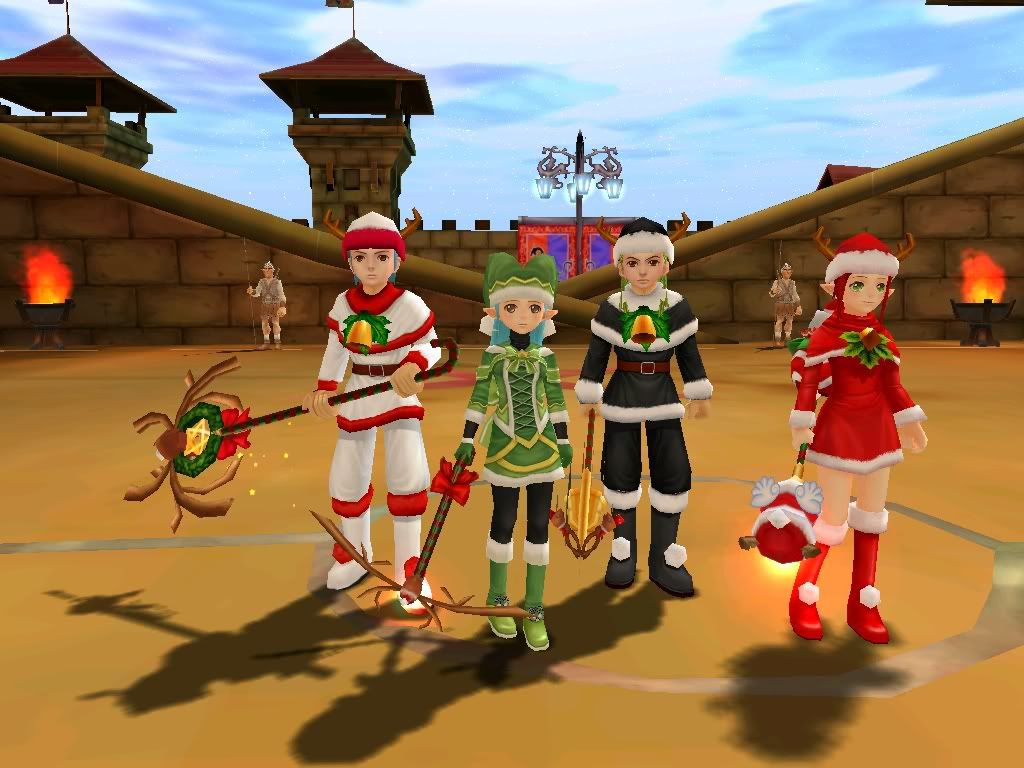 That's all folks, until next time and a happy...
...Jingle Bells and Christmas Spell to you all