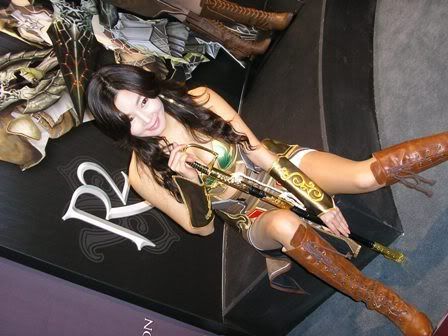 Korea's so dang cold nowadays but the girls here are sizzling hot!

Part of my business trip here is to attend the G-Star Expo, a gathering of game business VIPs from all across the world to share information, launch products and scout for new titles and opportunities.

I spent a good portion of my day yesterday listening to developers pitch in their new products and games while I squeezed in a couple of meetings with our current developers in-between. I did this over coffee and snacks.

Am pretty sure you don't want to hear more of my personal schedule and want me to get on with the girls, right?
>> MORE PHOTOS OF GSTAR 2007 BOOTH BABES HERE