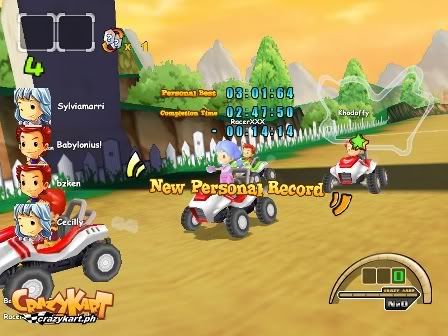 I've been on gag about this for the longest time. This project is one of the "top secret" ones that I was working on. It's also one of the (many) reasons why I go home late from work every night.
But at long last, the information is public and I can announce to the entire world that we, Level Up, have a new game. Please all welcome CRAZY KART - the Philippines' first online casual racing game.
I was given the honor to head marketing for this game and I have the privilege to be one of the internal beta testers and I can say that WOWWW!!! This game is really fun and engrossing. With an easy to control interface, individual and team "battle mode" and lots of funky cars, power ups and "weapons" for you to use, I am confident that Crazy Kart will go places.