It is hard enough for me to concentrate without having this many cool things going on right now. I mean, not only are there holiday celebrations in real life, holiday music to listen to, cooking to be done and family to be seen, but now I have to contend with several kick-ass things happening in the MMO world:
1) Free Realms update! The winter update is coming, including fishing and HOUSING. The housing looks amazing, and I'm sure it will be beautiful. I am not kidding here when I say that Free Realms is one of the best looking games out there. Now, let me finish before you laugh. The engine runs beautifully on a lot of different machines (we got it to run on my netbook) and the character and environments blend amazingly well together. It really feels like you are playing inside a cartoon. I would like to see more of a classic "MMO" feel from this game, something like a true story or quest line that is...I don't know..a little more mature? I don't mean naughty, weirdos, I mean something..I don't know, more connected. The engine is awesome and I would love to see cut-scenes and grand quests worked with it! This update is happening AS I write this.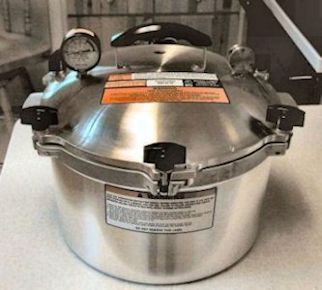 2) WoW 3.3: I just re-subbed to WoW and am finding the same problem I always do when I re-sub: too many choices and deciding where to start? I decided to start by FINALLY cleaning out my bank. Then I am going to try some Named Mob hunting along with some Immersion Project stuff. All of the goods are there including campfires, inns and food. WoW is still a game filled with some of the coolest little details...just look around Dalaran for a while. The raiders will be happy to see the new Icecrown stuff, but I am only level 70 and will be happy to ding 71 before the end of my life. Playing this again reminds me of why it is number 1: it just freakin works.
3) Fallen Earth Social Patch: Holy Crap! Not only will you be able to build killer camps to rest in, but the camps will give you different buffs and can even invite wandering NPC's to barter with! I have been playing all night, but mostly doing the fun holiday quests. The Xmas music from the wasteland is hilarious! There is also a "tavern" type system added and gambling! This game is on the up and up, and at this pace they'll have their first "expansion" in no time. Rock on, you weird bearded developers that smoke pipes, ROCK ON.
4) That guys tower thing fell down in EQ2! Cataclysm? Kiss SOE's ass! In Freeport, that guys tower thingy fell down and is all crashed up. You know, that guy with the evil tower in the middle of Freeport. ANYWAY, there is a killer quest to find different parts of this doohickey that will like...ah hell, go log in and check it out. EQ2's holiday stuff is awesome as usual and the Scrooge quest inside the house almost made me cry last year! It's awesome to see this game get even MORE stuff to do, from decorating your house to customizing your character. I hope I have time to play this more this month!
5) Ryzom let's loose the Kitin! No, not the KITTEN. The KITIN. The evil insect race that like, wants to eat all Homins. Crap, there will be some happy Ryzom players this week! The new developers are shutting up and working their asses off, which is so strange to see after 3 years of stagnation. At this rate, I will have my special mount in no time! Seriously, though, if you have not played Ryzom, now is the time. It is still one of the most beautiful games out there, and seems to finally be getting long-needed updates!
6) Wizard 101 releases School Housing and Xmas stuff! Wow, this game keeps impressing with it's ability to do so much and keep the system requirements low. One look at the Storm house made me realize that they have some of the most creative and hard-working creative teams out there! Leala broke down and bought the Death house (which looks like a killer haunted house!) but now she has to decorate it! Compared to most games, Wiz 101 is super-duper generous with their housing. These places are HUGE. Also, they made an exclusive killer mount that will be sold to raise money for charity! What a killer idea...a cash shop item for charity. I hope they raise a ton. I haven't logged in to see the Xmas stuff, yet, but I will for sure this week!
Not only all this, but we picked Dark Ageof Camelot as our Game of the Site. How wicked. I do NOT remember it being this good of a game, and graphically it seems to have improved. Honestly, though, last time I played it was maybe 5 years ago? So who knows what I might be forgetting.
So between all this content, I have no time to do anything. I want to write some role-play for Fallen Earth and need to work on some art projects. This is seriously a time in which I have to make serious schedules or I will get nothing done. I will have to decide "OK, on Thursday you play Wiz 101, then you switch to Fallen Earth..." This isn't a bad thing, but the only problem is that it costs MONEY. I have money, but between paying bills and attempting to save, I cannot be spending 200 dollars a month on gaming.
I will have to prioritize. I just hope it works.
OK, off to get Leala, then back home to bed. Damn, this entire month is going to be chock full of things to do. It is a really good time to be a MMO'er.
Beau