So I am going to break my own rule I made on this game. I said I was only ever going to write two entries on this game...well it seems that will not be the case. The game is too important for "me" as a gamer.
Any gamer that is in love with MMO's knows that we've had a string of themepark games that have not been all that great, and despite what some of you may say about me, you are dead wrong if you think I hate SW:ToR. So many times I have been called a hater of MMO's it isn't even funny any more. It is just stupid. I do not hate MMO's, I love MMO's, I wouldn't have kept playing them over the years if I hated them so much. Granted I don't jump on the hype bandwagon with each new release of an MMO...but there is a reason for that.

No I do not hate MMO's, what you take as hate, I call disappointment and frustration. Do I hate MMO's - no. I am just so disappointed and frustrated with the current mess this genre is in and it is in this mess because someone, somewhere, decided that because World of Warcraft was such a success -well then all games must be made like WoW.

Did you know that back in 2003 I wrote a review about World of Warcraft and gave it a rating of 4 out of 10. I admit I missed that one...I was way off base with WoW, but then again WoW at launch wasn't the game it is today. Plus, WoW had 4 million built in fans, those fans were Blizzard game fans that loved the game Diablo..so bad on me for not seeing that one coming.


Anyway, I beta'd that game and I so disliked it. I saw it taking this genre backward...away from the direction I thought the games should have been going. I was looking for a game that gave me a world of freedom. I was looking for a new Asheron's Call. I have been searching ever since, and you know it is sad, I am not here to say that Asheron's Call was the perfect MMORPG...because it wasn't; it was still missing something. I knew what it was missing, but seeing that I was just a player, I also knew that I would never be able to get the developers to listen to anything I said. I tried...I tried really hard. I use to go to the suggestions forum over on IGN(back then AC didn't have official forums and IGN became the defacto game website for AC). I saw such a huge potential in the game and what it could be. It had the world all ready, we players just need more tools of our own to make the game world ours.

See...that is why I am so frustrated and disappointed. Even with games like WoW, because these game companies say this is your game, this is your world, come play in it. All lies. It is not our world. It is their world and we players are just little puppets on a string.

The only game right now that allows players almost total freedom is EVE, but EVE is all about space ships and as I have said in previous post about EVE, I will not play that game any more until avatar/character game play is as important as space ships. I fought to like that game, I really did, but it was just...I mean, if the game is not about my character than I have nothing to keep me playing. Some think space ships are the cats meow...they are to a point, but let me ask you this. What is the Millenium Falcon without Han Solo? What is Serenity without Malcom Reynolds? See...it takes the human factor to make space ships work. How can I possibly relate to a hunk of metal? I can't. I can relate to a character, that owns a ship, but I cannot relate to the ship unless there is a character that pilots it. The attempt by CCP to give us avatars was a nice attempt...the fact that they pulled the plug on it and are relegating avatars to a closet and then calling it "walking in stations" - well that is a joke.


The old Star Wars Galaxies was a good game pre-CU and NGE. No it didn't bring in millions of players - but who the hell cares. Back then to have 350k+ paying subscribers was better than nothing. Todays recent releases would kill to maintain 350+ paying subs. Be that as it may, I've gone over this territory before - no need to go over it again. SWG was a good game, it was far from perfect, but it delivered what it promised at first...it gave us the Star Wars Universe and allowed us freedom.

But I digress, what I am saying is, we need to get back to allowing players some freedom. These games anymore, are taking away any freedom we players once had almost completely. Look at the recently released games. Can you see a pattern? They are becoming more and more themepark, literally themepark, I am talking riding rails on a train, you are sitting in your seat and can look out the window...you're there for the ride only, you cannot get off and explore, you are merely a passenger and the parks train director has all ready planned your itinerary. Seriously...go look at most new AAA games since the release of World of Warcraft. You as a player are given less and less freedom. There are fewer starting zones. Hell in 1999 the game of Asheron's Call was released and we the players picked our starting city and area based on our race. We were not forced to start in a particular "zone". We had the choice of where we started. How cool is that?

Now, you the player do not even get the choice, you must start here, and you must go here and do this, and then this, and then this, and then that. It is like I said, you have a guide. This guide/director will tell you what to do, when to do it, when you can do the next thing and the next thing, oh and then you can have lunch, then we'll go see the tigers, then the giraffes. Get it.

No?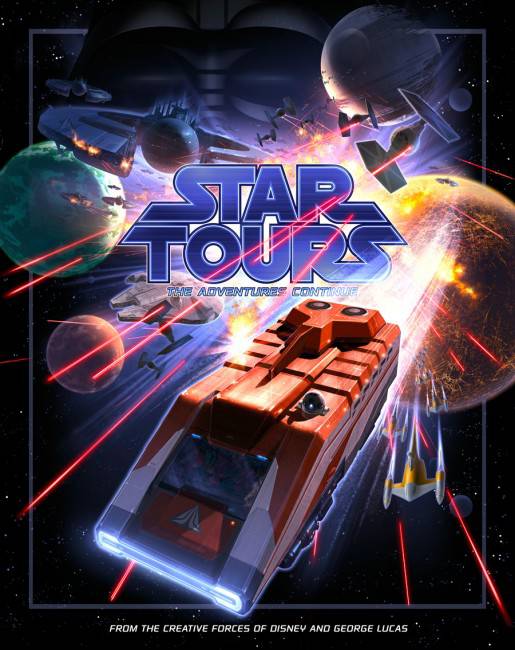 Games like Rift and SW:ToR are those train rides through the themepark. They are more restrictive than ever. If you say they are not, you are not doing anyone any favors(especially potential players) by not admitting this is how these games are - because short of the developer playing the game for you - it doesn't get any linear than these two games. SW:ToR is the worst offender of this than any game I have ever played. It mainly has to do with the pre-built class stories the player "must" follow. Do not say you do not have to follow them...you cannot gain enough exp by grinding mobs and doing side quest to stay up with your guild mates if you skip the storyline driven class quest that your class is written around. It is truly sad that Bioware took this route and removed the one thing that made MMORPG's good - we players could make our characters and our own stories as we went along - we didn't need a pre-made story to get us to play the game. The game and the world the game was built around was all we needed to enjoy the game - the world was the game!

Even World of Warcraft gave you more freedom than Aion, Rift, Warhammer, LoTR's; and SW:ToR makes World of Warcraft look like a frikking sandbox game! I am not kidding. Like I said if SW:ToR was any tighter on the reigns of the player the developer would be playing your character for you!
It is too late to change the way the game SW:ToR plays from 1-50. It is what it is. No matter, what you as a player wish to do, you will have to grind your way through a lot of dialogue and stories(that have no impact on the game or the world you are playing in - at all) to get to anything that resembles a game where you are allowed some freedom at level 50. Don't give me this crap that the story is the game. I am sorry, I did not choose to play a Jedi Consular to go do some arbitrary task that any other padawan could have easily accomplish. Now do not take what I just said as slamming the story driven questline system Bioware has put in place. To the contrary I think their VO's for quest are awesome...but does it have to be so linear and some so silly and badly written? You say we're suppose to be heroes of our own story, yet you force us to do silly, lowly quest that any nearby peon should be doing. I do not think a Jedi is to high and mighty to clean toilets, but to have to clean toilet after toilet...please. If I wanted to be the hero of cleaning toilets I'd would have asked you to put in a janitorial class. Do you get what I am saying here?

Why not put lots of VO'd quest throughout the world and let us players pick and choose the ones we wish to do rather than force us to play along a singular path down a follow the yellow brick road story of their making, instead of one we the players make as we play the game?

Worked great in a game like Skyrim. Please do not tell me we can't have similar game play in MMO's - that argument is so yesterday. I refuse to believe that a game like SW:ToR cannot be more open. Why not open up and put more world, into the worlds, and give us more freedom of choice? What is wrong with random encounters as well? Oh wait, we cannot have those because the way you built your linear boxed in worlds that would be impossible - as the game is now. Open up your worlds in the future(should have been in at release, but oh well, later is better than never). Add more landmass to them...then you will be able to add random encounters. One thing many of these games are missing is simple random encounters that come out of nowhere. You find a set of ruins off the side of the road. You explore it a bit and walk around the end of a wall and there is a robber thief with his three cohorts - weapons drawn - confronting you. That will only happen to a player that randomly at that give n time spawned the group simply by going off the beaten path - this time. Next time another play may not encounter anything. See how that works. Simple. It is done in other games and computer based RPG's since forever - yet this genre we do not see this. Why? It's not like it can't be done. Does everything have to be a hard placed MOB? It will always be there, day, night, every hour on the hour and never move. To me that is just bad game design. Themeparks do not have to be so stagnate and unchanging. You can still have your themepark game - but put it into a semi-living world. Going to say once again for a themepark game SW:ToR isn't even half-the game WoW is in this area and WoW is the game everyone rags on and yet people are like SW:ToR is the greatest MMO we've ever seen! No it is not...there is more "life" in the Barrens then you see in all of Tython, Korriban, hell just throw in all the worlds of SW:ToR for that matter - the Barrens in WoW makes all those worlds seem boring and lifeless.

So please Bioware - work on the atmosphere of these worlds and make them more lively, instead of placing 3 or 4 mob groups strategically all over the place in close proximity to one another - just waiting for a player to come through the area to whack on them...have them patrolling or at least behaving as if they are performing a duty. As it is now, most mobs stand and wait. I know this is how themepark games are currently made...my question is why? Why do these "worlds" have to be so damn stagnate to the point of silly. Open the worlds up! Spread things out...give us a world/s that are not so - like someone said in a forum post - they are like dioramas. We the players are merely running through a diorama - there is no world. Is it to much to ask for a world? Even Rift had critters! Badly animated critters and ugly critters - SW:ToR has none of this. Why? I watched various video interviews given by the people creating the worlds and settings of SW:ToR and time, after time they kept saying how their worlds would be the most engrossing aspects of this game, and how each world is lovingly detailed and created to help immerse the player into the Star Wars: Old Republic Universe. After my time in game I ask - where was this done? They are lifeless dead worlds. I swear there are places you can just stop and listen and hear absolutely - nothing. There are no ambient sounds. No wind blowing. No fog. No night and day cycles. No little creatures flitting about or crawling on the ground, in the trees - nothing. How is that immersive? How is that type of atmosphere suppose to convey any kind of world feeling?

NPC's for the most part are just mannequins. They either stand there and do nothing or they move a bit and then do nothing. Make them move! People say SW:ToR has moved this genre forward...no it hasn't! It has taken it backwards. If we as gamers allow the developers to pass this off as an immersive gaming experience and worlds, we're not helping this genre move forward - we're helping game companies like Bioware take it backwards! Where are the worlds you said we would see that would amaze and captivate us like no other game on the market? I'd be scared to see these guys make the world of Dagobah. With it's thick jungle setting, critters and creatures, everywhere you look, with ambient sounds of the wild in the background. Please...never build that planet Dagobah Bioware world builders...because based on your view of what you think of as an immersive world - we'd get a jungle that was more like a lifeless desert set in a vacuum(to keep us from hearing anything). That would make Yoda sad, his home it is. :)


MOB's are the same way...dead. In fact you can kill three MOB's and yet their buddies, not more than five meters away stand there and act as if nothing is happening! Dude...I am slaughtering your comrades, your friends, your buddies, your cohorts and all you do is stand there and pick your nose? Seriously.

Jeez, I am sick of this type of game play. How to fix this. Spread them out. Oh wait, that means we have to have bigger worlds. Should have thought about that before you made everything so linear and on rails - your worlds need to be bigger and more open so that we've got room to have a world Bioware. Sad, this game could be awesome! Instead you do like everyone else and play it safe and make your game so frustratingly bad by following a badly modeled ideal that MMORPG's were meant to be an arcade side scrolling game. Might as well be with the way this game plays most of the time. Guys it is 2011.

Anyway, if you spread things out it wouldn't be so un-immersive - I can only suspend my disbelief so far Bioware with how you have it now. I am sorry my brain doesn't accept the garbage you try to pass off as a good game. Anyway, how to fix it - suggestion. Put some actual scripts into what your MOB's will do, and how they will react, when attacked. If I as a Jedi starts swinging a lightsaber the MOB/s I am not immediately attacking should scatter, and get distance from my character...my character is a frikking Jedi with a lightsaber! If they are ranged they should be running and gunning, or getting behind cover. Funny, when I am playing Skyrim I see archer based MOB's do exactly what I just described when their group is attacked. They will kite, dodge, shoot, move, shoot again...dodge, move, weave and shoot again...go for cover from time to time. That is called scripting. Like in the game Mount and Blade...you pull a bow and if the enemy has a shield they will throw it up, and slowly make their way toward you, keeping the shield up the whole time to keep my arrows from hitting them. That is called scripting. A small husband and wife team over in Turkey created the game Mount and Blade and you are going to tell me that two people managed to do something like that and your whole developer team in charge of creature or MOB design, and how they behaved, could not do as well as those two people? All you delivered in SW:ToR was dead MOBs that will stand in one spot and let a player whack on them. Seriously...is that the best you can do? I've seen better reaction from MOB's in games 10 years old compared to what we see from the MOB's in SW:ToR. This needs worked on - a lot. Please work on this and make the game actually challenging.


One thing that I do not understand is why you are not taking advantage of this games main theme. That being the struggle for supremacy between the Jedi and Sith. This is, in essence, the whole underlying premise of the Star Wars Universe, good versus evil, but on a galactic scale. Granted there is lore tied to the game...but from what I can tell there is a couple of thousands years between the time of the old Republic and the rise of the Empire during Emporer Palpatines reign. Sure we know the outcome after Vader kills the Emporer...but before that, in between the time of the setting of SW:ToR, and the return of the Sith...there is room to do some interesting things.

Why not allow players to actually fight the battle of Jedi vs Sith in SW:ToR the old Republic. You have this great opportunity to add a layer of game play that few games offer. Allow players to become a part of the ongoing struggle of Jedi vs Sith. How do you do this? Give players the ability and tools to partake in the struggle. Players could participate via many different ways and contribute to their sides ability to wage war on their foes.
For instance, the Republic needs arms and ammo. Allow players to gather resources, build guns and ammo, that is then "smuggled" to the places that need it. Add more planets with territory players can take and control. Doesn't even have to be straight up PvP, it can be done in a PvE type setting as well. The more the players participate in helping their side when the war the greater the chance the have of benefiting from it. Like in the game SW Battlefront, there is a campaign mode. Why not allow players to look at a galactic map, see what worlds are controlled by what faction and then let players compete for control over them. Doesn't have to be over complicated, just something, anything that can invoke a sense of having worth in your game. Give out titles according to how much a player contributes to the war effort. Give EXP bonuses. Give stat boost. Just use a little imagination and you can see just how deep and awesome this can be and give players a great opportunity to do more than just raid and run the same Hutte Ball game over and over again. This will actually give them a purpose, other than just hitting 50 and asking - what next? There is a next...help take that planet from the Sith! There is a war to fight! The struggle of Sith vs the Republic actually has a meaning to it and is more than just a fake backdrop and would allow players to - wait for it...become "heroes!"

Few last things before I go. Work on your UI it sucks. Best I can do. It sucks. Fix it. Or give people the ability to allow us to customize it. Thanks in advance.

Add more clothing options. When a browser based flashed game gives players more options to customize their character than a AAA MMO - something is terribly wrong. In fact there is more hair, face, and clothing options in Star Wars Clone Wars Adventures than players get in SW:ToR - how sad is that?

Also, fix your space game. It is terrible. No really it is terrible. I think you ripped off Star Wars Clone Wars Adventures Starfighter game...sadly the Starfighter game in Clone Wars adventures is more challenging. That is just bad.


It is also bad when a browser based game like Clone Wars actually allows players to customize the interior of the houses. No kidding! I am not joking, even the starter padawan quarters(there are lots of different quarters and houses players can get or even build on empty lots!) allows players to add furniture, plants, paintings, all kinds of furnishings...can you do that in SW:ToR(your ship)? What about adding trophies? Unique items one collects? It's amazing a simple browser game is deeper and offers more options than an AAA title. That is so wrong it isn't even funny...it is sad.

Sad when a browser based game has more mini-games than a AAA MMO, that are more enjoyable to play than most of the AAA title game! It has speeder racing. Saber Dueling - with an interesting twist. And other things that can break the monotony of quest grinding. You could, for SW:ToR, even actually incorperate mini-type games into actual game play. Like in Skyrim, picking locks is a mini-game, catching butterflies is a mini-game...in other words...add more depth and deminsion to your game - it is boring.
Am I hating on SW:ToR?

No...I am not. I am disappointed and frustrated that such a great IP was made into a half-baked, poorly executed MMO. That is why I am upset. That is what sinks my ship. I wanted to sail on that ship...but noooo, instead, I am, once again here writing in my blog about another game that tries to pass itself off as a good game. I do not care if you do make it a themepark based game - I play WoW...I love WOW...I love MMO's, but...

...the least you could have done was made it as "good" as WoW, and given us a good themepark game, instead we got a diorama game, filled with dead, stagnate worlds, with mindless MOB's and NPC's. I am not asking too much. I am only asking that you deliver what you promised, and so far I am not seeing it. It is sad that one of the most beloved IP's is relegated to such a badly made, un-immersive game, when it should be just the opposite! It's Star Wars!


I'll give you time to fix the things that needs fixed, until then, I'll save my money, and wait, and hope your game doesn't start merging servers before the end of the year; because they have turned into virtual ghost towns. I want to play your game...I really do. I mean...it is Star Wars! Jedi's, Storm Troopers errrmmm Republic Troopers, Sith Lords, Smugglers, the works - one of the coolest sci-fi settings ever imagined.
So I ask...who wants Star Wars: the Old Republic to succeed? Raise your hand.

Kristi raises her hand.