Back in May of 2003, when EvE first came to life I gave it a shot, played for two months then dumped it. Another game came along and stole my heart and my play time and it seemed to fit more in line with my style of gaming. That game of course was Star Wars Galaxies...the promise of freedom to be what we wished to be in game came with it and that is what I was looking for in a game. The choices were so many and I was hooked. I never looked back at EvE again - though it was sci-fi and right in-line with my taste for sandbox game play, Star Wars Galaxies gave me worlds to explore, and soon we had space as well, and with the micro-management of city building, crafting and running businesses - SWG was my game - the mother of all sandbox games and I loved it. Then in late 2006 their came an announcement that SWG was going to be changing. In November those changes went live and that day I canceled my account - my gaming heart was crushed. In one fell blow the Gods of gaming had destroyed the one game that truly gave me the virtual world I had been looking for and took it away.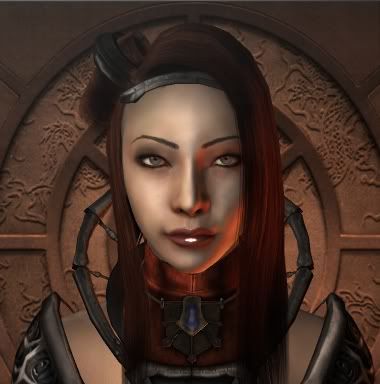 So I wandered the digital verse of gaming once again looking for a game that would appease my hunger for a game that gave me as much freedom as my once beloved Star Wars Galaxies had done. As the years went by and new games came and went I grew desperate. I knew somewhere out there, there had to be a game that would once again be "my game" - "my heroine" - "the game that would steal my heart."
I routinely visited various gaming related websites hoping to hear news of up and coming games or to learn that an old game was adding something that might bring me back to playing it - but nothing. I was regressing backwards...I started playing single-player games again. I was soon craving that need to be a part of something bigger, to be involved in an online game again a part of a gaming community - something a single-player game cannot give a player. I am a gamer - my main hobby is playing games and MMORPG's are my drug of choice.
So as I once again began my quest for an online game to fulfill my gaming needs I kept seeing the game EvE advertised on various blogs and game related websites. I told myself, you can't go back, you would be at a huge disadvantage because their are gamers that played EvE from day one and are still playing it and there is no way you can compete with them. Then I learned that CCP had made some changes to the game. New people could come to the game of EvE and not have to worry about getting gate-camped 24/7 and that security measures had been put into place to ensure that new players could get a foothold in the game so they wouldn't feel as if their was little hope of ever getting anywhere in a game filled with veteran players.
My curiosity got the better of me and I started reading up more and more on the game. I all ready knew the game had a huge online community, but I never knew just how huge and how fervent of a community it had until I really started digging deeper into it. I also learned that the game had become much more complicated and challenging due to all the updates and expansions that game has gotten over the years. This really started to look like something I could get into.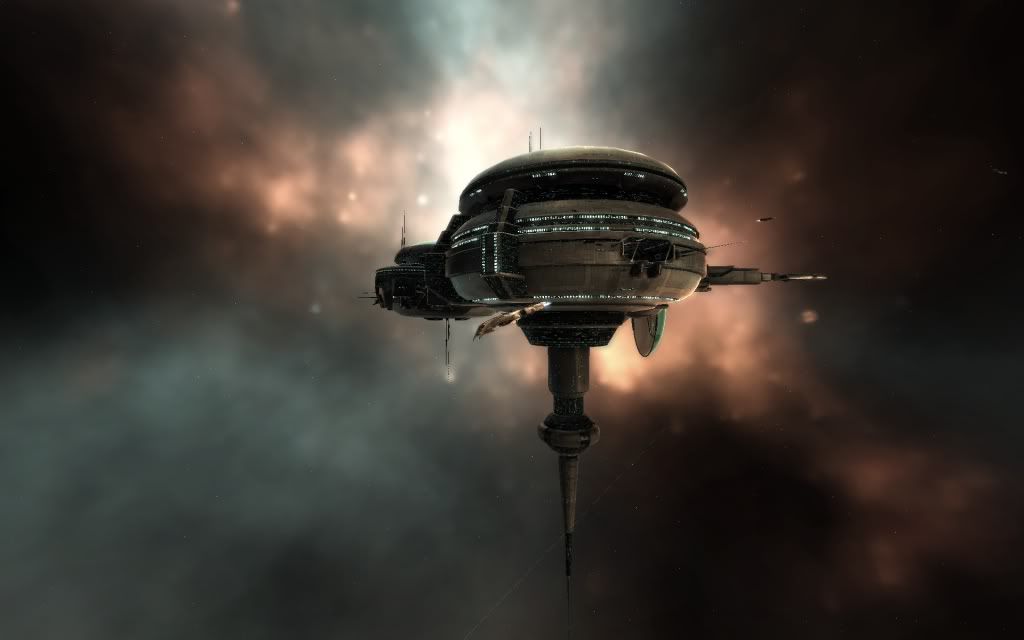 So I took a chance. I clicked on one of CCP's ad's for the 15 day free trial(I no longer had my old game of EvE - having given it to one of my brothers long ago) and proceeded to download it. Once I had it downloaded I clicked on the install EvE and in very short order I was creating my first character. Having read up on the game I knew somewhat what I was doing and soon had my first character and was ready to proceed on my new EvE gaming experience.
That first day I had to push myself away from my gaming rig because I was hooked. Since that day I have played EvE every day and look forward to playing it the way I use to be with Star Wars Galaxies. Because in EvE I am free once again to create a character that is unique. There is no cookie cutter classes in EvE. There is no road signs pointing you in specific direction or anyone forcing you to go anywhere you do not wish to go because that is how the game was designed. I am free to choose my characters destiny and to make her as I see her and to take her on journeys of my own making. EvE gives me, the player, the game world in which I am free once again to choose my own path and to see how far I can take my character in this virtual universe. It has the game tools in place for my character to do this - it is truly a sandbox game and it maybe the last of the sandbox games - yet still new because true sandbox games never grow old - they just keep getting better with time.