Sorry for being so late on my updates! Been a busy girl. Well kinda sorta, work and writing my book. Yea! I've almost completed a novel that I hope does well. So I am excited about that. Haven't had much time to game, though, I have been staying up with the gaming community as much as I can. Enough chit chat. On with the latest entry!

So last time I opined I wrote about gear and how it seemed to be one the biggest driving factors in games coming out lately. They all seem to be gear-centric games, and looking at the upcoming titles I see no difference in what they will be bringing to the table. Just more of the same - grinding for gear. Oh well, what is a gamer to do?

That brings me to another aspect of gaming that seems to be in this never ending loop of regurgitation regarding the end games of MMORPG's and the stagnation of their designs. I mean, if we just take them for what they are, they are nothing but shallow filler that actually does nothing but keep that player chasing that proverbial dangling carrot that is nothing more than an illusion --- yes an illusion.

It's an illusion because when you look at these so called end games of some of the latest releases(not all, but some - especially those that follow the EQ/WoW paradigm) we see that all that is left for players to do once they hit max level is to get better gear (two and sometimes three sets of gear) so they can run PvP instances(battlegrounds/warfronts/battle zones) and static, end game dungeons. What else is there to do?

Sure, some games allow you to grind for faction rep(reputation with different factions that live in the games virtual world) that allows players to do things or receive items from these factions that they normally would not have access to. Unfortunately for many gamers, especially those that play in the US and EU, this just adds to the grind that most of these games all ready have built into them - whether that be grinding quest, MOB's, or one of the many trade or crafting skills these games offer, and it tends to burn players out after a time. We see new titles launch, and the game looks promising, and then we discover that we end up with the same end game as we had in the previous game --- just a different coat of paint. The basic game design has not really changed or progressed. This is a sad commentary on the games that are all ready out and those that will soon be out.

So where is this end game that we're promised in many of these MMORPG's? Killing the one-off elite boss mob? Is that really it? All we have to look forward to is raiding maybe a half-a-dozen dungeons and killing the main boss --- over and over again. What comes after that? No really...what comes after that?

I am sorry, but that old formula is just old and worn out, and it is time for a change.

So I put it to the readers. You can leave a comment on what types of things you would like to see put into these games that would enhance your ability to enjoy these games a lot more --- especially the end game. What kind of end game design elements do you think needs to be added(themepark based games I feel need this the most) that not only enhance your enjoyment of a game but will incite you to actually wish to participate in the end game and keep you playing?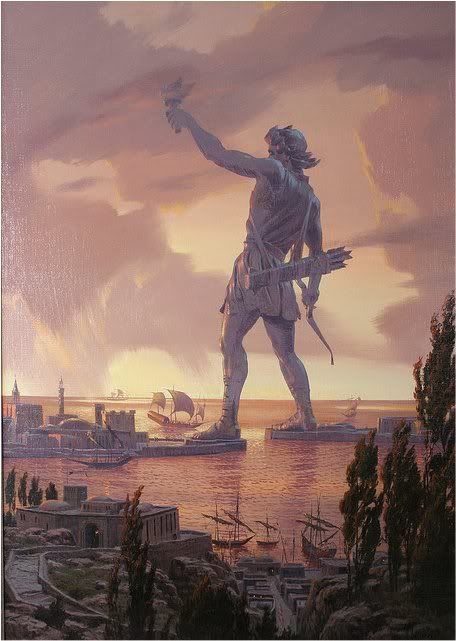 Example: What about having world wonders added to the end game? Players can help collect resources to help build a "Wonder of the World". As they build this wonder, all the people that belong to that faction will get bonuses or rewards, whether it is more exp, more loots, or whatever - just make it worth the players time to participate. This will allow all players to take part(no matter what their level) and enjoy watching the building of say a massive pyramid, or a huge light house...something to get the whole player base excited about. Have simple rules for this, like if you do not contribute anything to the building of the wonder, you'll not receive any benefits from it. Just keep it simple, and easy to participate in, and players will take part.

So...let's hear "your" ideals. You are the players of these games. Do you wish the end games were deeper, have more meaning, and impact on the virtual world your character plays in?
Would you like to see in game territorial control? More meaningful open world PvP? What about a political system(I understand one game coming out soon will have this - sounds interesting, but will it be implemented properly? Only time will tell).

Leave a comment or suggestion below! I know we have some people that visit this website that have some great ideals. So let's hear them. Let the game designers hear them! Tell them the sort of stuff you'd love to see added to the end game of MMORPG's that will make them better, more enjoyable, and keep you playing! I know I like hearing ideals of what others would like to see added to their games to make them better and more fun. ^_^