Gear --- is it really the only end game hook that game designers can come up with to keep players playing? If we look at the various games that have come out in recent years, there is one thing most share, and that is the end game consist of arenas, dungeons, raids, and battlegrounds, and the reward is --- you guessed it; gear. Gear that is used to do what?
Run arenas, dungeons, raids, and battlegrounds!
Excuse me while I go bang my head against a brick wall somewhere, because it would be just as fun as most MMORPG's end games these days. I am trying to remember when "gear" became the end all, be all of MMORPG's. Somewhere, somehow, game designers moved away from player skill and character skill, and turned these games into gear centric games. Everything about the game revolves around getting that "gear". You have to have "that gear" to do this, and you need "this gear" to do that!
No game is this more an issue than World of Warcraft. The "grind for gear" has become the end game of WoW and that is the sad truth. Oh sure, sure you can grind for achievements. Than again, many(and I do mean many) achievements are actually dungeon, arena, and raid based nowadays, and well...that means you'll need "that gear" or "this gear" to be able to participate in those places, otherwise you're never going to get those achievements completed.
Let's see, I suppose a player could do...oh wait...yeah, running arenas means you'll need "this gear"; if you expect to be competitive. Could go do...on second thought, no...no, I will not go do any of the trivial crap that remains. It is boring, it is tedious, and it is not fun. After leveling half a dozen toons to 80+(because that is the only other thing left to do really) I am beyond tired. I am beyond bored. I'm just done. Why? Because I'm tired of the current crop of MMORPG's(games like WoW, Aion, Warhammer, Rift - I'm not talking the super hero games mind you) lack of any kind of end game that is not revolve around getting - "GEAR!"
What ever happened to games that involved taking and holding territory? What ever happened to games the involved getting richer or gaining political power? Running a city? Being a successful merchant or business operator? Where is a game that doesn't require me to spend all my time chasing gear, just so I can participate in end game content to just get more "gear"! Gear use to be what you clothed your character in and you liked it because it made your character look cool and unique. Not any more. Now it is you need this gear and that gear and the saddest thing is...in the end, you and I will have the same looking gear in the end - if we're the same class. This is true in most games these days. Gone are the days of players creating a unique looking player.
You know what one of the worst travesties of recent game design is? Wait..before you answer, let me remind you, we're talking about gear here. OK, guess.
Yep! If you guessed that game designers now feel the need to have two different sets of armor for end game participation I'll give you a "Hammie", you deserve it.

Designers, bad ones at that, just couldn't use more of their brain cells to come up with a better hook for their end game, and instead they decided that players need to grind for hours and hours to get the top tiered PvE gear(one piece at a time BTW and sometimes based on an RNG system at that!). Oh no, that's not good enough, we need to make absolutely sure that we add another layer of BS to our game, because see, there is also PvP gear! So instead of one set of armor being enough, now we must grind for two sets! This is where I'll catch flak. OK, I'll succeed that some players do not care about PvP, so there is no need for them to obtain the PvP gear. There are however, many players that do participate in both aspects of most games(PvE and PvP), but guess what...they are not free of this borked up system just because they only participate in one aspect of the game and you'll see why.
My question is - why do we need two different sets of gear? Why three? Or four! Oh yes, in WoW, there is multiple types of gear...like DPS gear, Tank Gear, Healing Gear!
Really?! Do we really need so many different sets?! Take my DK in WoW. She has PvE gear, both tanking and DPS sets, and she also has her PvP gear! That is three sets of gear just to play the game.
Who decided to make this the norm for game design? I mean, look at WoW. I mean really look at it and how it is set up. It is stupidly complex for complexities sake. DPS Gear, Tank Gear, Healing Gear. Now look at recently released games. Aion, two sets. Warhammer, two sets. Rift, two sets. etc, etc, etc, ugh. Does someone have a brick wall I can borrow? I wanna play "bang my skull" against it to see how many times I must do this before I knock myself out. Why oh why, is this the norm now? It's an honest question. I'd really love to hear a developers take on why they feel the need to introduce this type of nonsense into a game. Yes it is nonsense. It's just really stupid, and bad game design, that has lead us down this path, and the designers that continue to do this in my opinion are not doing us players any favors --- in fact I'll go even further and say I think that game designers that incorporate this into their games should not be designing games(MMORPG's) at all.
I know, someone is going to say they need different sets of armor for balance purposes, or another will say because PvP gear allows for PvP fights to last longer than 10 seconds. My response as I said earlier..."nonsense".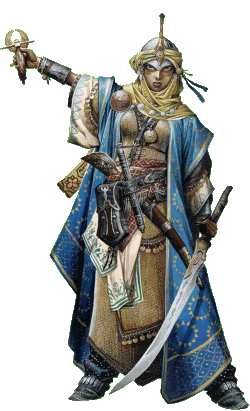 I remember playing Asheron's Call, and we had one set of gear, and that armor was good for both PvP and PvE. There was no need for two different sets. I remember Dark Age of Camelot when it first launched we only needed one set of gear for both PvE and PvP. There was no need to obtain two different sets of gear and we certainly didn't have to "grind" anything to be able to participate in the end game of those two games. For one thing, those two games end games were a lot more fun than anything recently seen in other so called MMORPG's, and they were a lot less tedious and boring that's for sure(sad that AC is out of date and Mythic borked up DAoC with stupid game design changes over the years). If only Turbine would make a true predecessor to Asheron's Call, or Mythic would make a Dark Age of Camelot II.
If I were to design an MMORPG, you'd not need two, three, or even four sets of armor, all you would need is what you could get your little paws on. Plate would be plate. Chain would be chain. Leather would be leather. It would work for both PvE and PvP, and whatever else you wished to do in game. The difference in my game and say, WoW, Rift, and Aion is, my game would have lots of different designed armors and cloths! Instead of one end game set of armor to choose from for PvE, you'd have tens, if not hundreds of sets, and they'd all be viable, and give players one option few games these days give --- visual customization, and a better end game.
Next weeks installment - End Game, really...it's just a raid?