Fort Rotulor is the first gear-specific dungeon that you can expect to face in Forsaken World, and is a great dungeon to run to get yourself familiar with running instances with a party!
To take part in this dungeon, you'll need to be level 15 or higher. You can find a group solo by using the dungeon auto-queue system (T key), or by entering the dungeon with a pre-made group. Fort Rotulor is located due North of Freedom harbor, and is very hard to miss!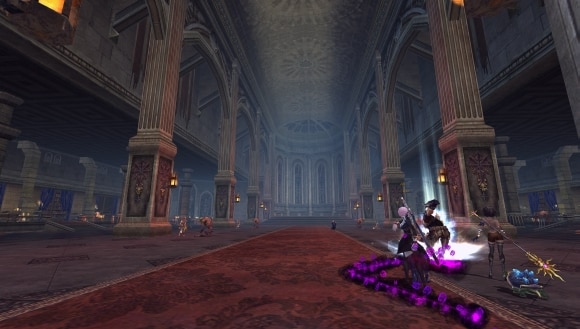 Once you enter this dungeon, you'll find that you're faced with a huge cathedral-style room full of monsters. The primary method of completing this dungeon is to gradually work your way around the room, killing all of the monsters while avoiding the bosses in the middle and end of the room. Warning - if you engage the boss at the end of the room, any surviving monsters will swarm in and attack you!
Once all of the monsters are cleared out, you can engage the boss in the middle of the room. This boss, named Duo, should be fairly easy to take out as long as your healer keeps up with his healing duties.
Next up is the final boss of this dungeon - Lilith! Lilith will start out in human form, but transform into a huge evil bug about halfway through. This fight is harder than the one with Duo, but is still manageable as long as your healer stays on top of his game.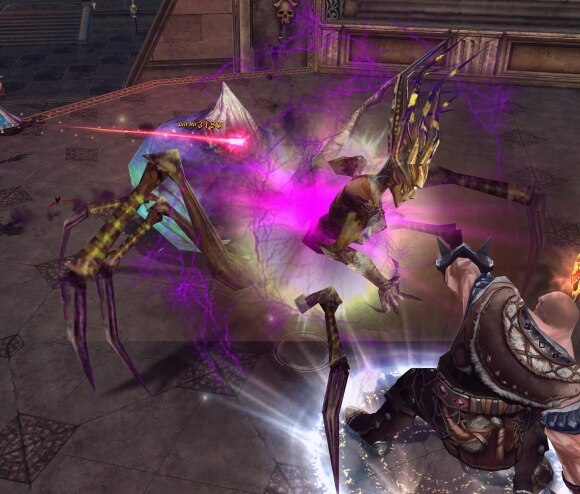 Rewards for completing Fort Rotulor include Obsidian Shards for your first completion of the day, level 10 blue weapons for every class, green pieces of armor, a dungeon-only footprint card, and even dim star debris. This dungeon is pretty easy even for low levels, so enjoy learning the ropes of working as a team, and get ready for more challenging dungeons to come!
For a highly detailed guide on Fort Rotulor, visit the
FW Wiki page
about it!