In part 1 I talked about what I mean when discussing player generated/driven content. It's basically more of the developers creating and refining tools and systems that allows players to dream up their own roles and play that story out in a meaningful, virtually tactile way.
TJKazmark asked a good question which I will take a shot at this go around. His question was:
"Also, what are your ideas for the interaction between developers and the player community when it comes to introducing new content for the players to experience and/or use?"
Mind you it's not a good question only because he asked me. It's a good question that all of us as gamers and especially sandbox gamers should put thought into. Despite what the forum mind readers say I believe that many gamers out there do know what they want and have spent more than a few hours thinking about it throughout their respective MMO gaming times.
Anyone remember this guy?
The biggest issue I see as far as when developers have introduced any story in past MMOs I've played, with the exception of Asheron's Call, is that it was done in a very detached, narrative manner. The developers did not really engage the players in such a way that to me looked like they weaving parts of the game's lore and incorporating the players into that story building effort. The majority of times to an almost absolute degree new "content" is thrown out there and while it allows for players to affect the game world in some small manner one can't help but feel sometimes of looking around and thinking "Hey...I did it...anybody?...See, I did it...*crickets*".
Now, this isn't a call for devs to be there to pat you on the back for a job well done everytime you kill 10 bunnies". What I am saying, though, is that developers should be there taking an active role in driving some of the background stories based on the game lore. They should be the force that puts into motion the desires and goals of the background stories key players such that actual people playing the game can stumble upon these events playing out. Those players can then choose to watch, participate or just leave.
Let's say two groups of developers, playing opposing sides, are fighting some battle over some area or resource (and I don't mean a resource node). A group of players comes across the battle from the "MMORPG.COM guild <MMG>" and sees that Dev Group A, identified as a faction that is known for its steadfast warriors is defeating Dev Group B, a faction that consists of the greatest arcane minds in the known world. The <MMG> players could elect to help Group A, Group B, watch the battle or move on. If they help Group A to victory the devs playing that group thank them and offer to aid <MMG> in its next Castle Siege or to perform escort duty for one of it's mining caravans. If <MMG> helps Group B to victory they likewise offer <MMG> access to their library to obtain a rare spell that only <MMG> tagged spellcasters can cast. If <MMG> decides to just watch the battle, the side that wins could mistake them for enemy reniforcements and attack them. If they instead leave the area, well, nothing (for them) happens.
Either way the battle is recorded in server lore and whether <MMG> gets its place in the annals depends on their action or lack therof. Items like this being documented and put forth in the world for other players to see I think is a critical element as well. I think it stirs player passions about the world more knowing they can interact with the developers in a fairly fluid manner and include their character's story in the overall world history. A history that is recited by npc heralds and found written on statues in game. And most importantly, combat shouldn't be the only way to do this. There are many, many creative ways to do this that I can't list them here. It just takes a little bit of creative thinking and a Dungeon Master mentatlity to explore those possibilities. Possibilities that are most certainly doable in an MMO with today's technology.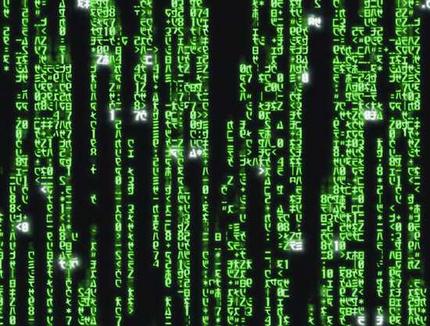 There are plenty of ways to get your message across.
Random encounters as seen above is one way for in-game developers, or live team, to interact with players. Additionally developers can utilize in-game message boards (which typically house quests in MMOs past and present), creative use of well-known and "one off" NPCs venturing into well populated areas and making announcements as well as the good old fashioned roaming the world "invisible" and creating encounters on the fly. By the latter I mean have developers create such random attacks on groups out traveling the wilds by creatures that, when targetted, don't reveal a name. Have that happen a few weaks and then introduce your next playable area and that these, until now namelss creatures, hail from there. Again, players can choose to help the raiders, with all the intrigue involved in first contact, and have the raiders grab a foothold or they can fight them off and then begin taming those wild lands and setting up new towns.
Oh, and one more point. Players in games with such freeform movement develope their own factions and usually a web-based presence. This, I think could be tapped in that developers could use such group affilitations to send out "guild" emails to the groups requesting their aid shortly before relative events. And obviously the guilds would get rotated as far as whom gets called upon just like all other items mentioned above would go through further refinement and "iterations" to include as many people as possible.
I'll close with I think that such efforts don't get attempted alot because of the misconception that you have to fairly provide the same experience for every player. This simply isn't possible yet it is a handcuff on creativity. If actions are randomized (day, time, in game location, guilds, etc.) sufficently then you'll provide ample opportunity for developer introduced content to place its mark, and the players to place their brand, on each other.