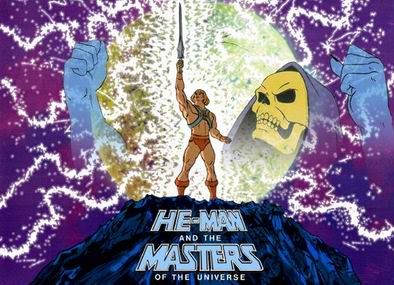 I have the POWAHHHH!!!11
The Power of a Good Review.
Hey everyone!
Just stopping in on some thoughts, I have recently finished up my summer class and I'm getting ready for two straight months of summer fun, beach bumming and gaming! But what about the future you ask? In two months I start a new semester and many new games are going to hit the market, farther out many more. My Poor College Student Fund is not going to be able to support them all, not enough POWAH!
So what do I turn to for guidance? Reviews of course! When you want to see that new Transformers movie, you read reviews, same for resturants, cars, electronics and whatever else you can find. I find that certain reviews are honest to the point of brutality and some are not so much. But along the lines I always find the ones that are the most exact, I have to read a few then make my decision. It's part of being an educated consumer.
When it comes to putting some money down on, we always want to know what's up. I forgot that recently when I registered for a college summer class. I made sure that I took one adjoining my RL buddies class, he was taking a higher level course so I chose to stick with the beginners level, everything is about leveling up, even in life. However I didn't do my "homework" on the teacher. My teacher was...
Ruth Silverman and she rode a broom to school.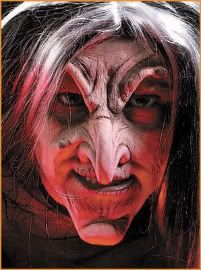 Ruth Silverman, Sociology Professor.
Unfortunatly, I found out aboutRatemyprofessors.com too late to be able to check her profile out and found out how bad she was. The revies were on the money and she was a horrible teacher, for many reasons that I will spare my readers. If you want to read how I really feel then go to the site in a few days after I get my grade. I don't want to risk getting graded any lower because of a review, and you know it's going to be negative. Reviews don't always have to be positive to be good.
This brings up my point, anytime you read a review, take it into effect that it's that "one persons" opinion and point of view that they are writing from. Someone else might have a different point of view, a different "experience" that might be closer to your own type of "interpretation". This website is very good for indepth reviews on older and new MMORPG's.
Example: Beau Turkeys' reviews of Darkfall. Honesty, yes. Brutality, no. Helpful, yes. Is what he says in his reviews along the common thread, yes. Proof, YES! The best thing he did was actually Stream his gaming on Ustream, that gave me the best "hands on" type of review you can get. And alot of certain things that he wrote in his review were true. The low level of graphics, sparse areas, arrogant and angry community. All rang true and is the pattern that I have read before about Darkfall. Which to me, gives a level of credibility. Unlike the contriversial review from Eurogamer.com, where the guy played it for a whopping 2 hours, most were spent on the character creation screen.
Last night Tasos from Darkfall Online posted that there will be a huge patch coming with the opening of a North American server. The facts surrounding the transfer of characters, clients and fees are all a little cloudy at this part. It seems that they are charging people to move, but not there stuff. They are charging new players and old players for the client. There is a thread here that talks about it, read it for yourself, I'm still confused.
This is an explanation of whats going on from Tobolds MMORPG Blog: "If you want to play on the new Darkfall US servers on release, you will have to buy the game again, even if you already paid for the European version. You *do* have an option to not pay, reuse your Euro client, and transfer your character to the US servers, but only at some point at least 3 months after release." With that being said I will continue to save my fitty bucks.

There are certain reviews that I read and take heed, and some that I don't. Take Age of Conan as an example, got really bad reviews from some, good from others. Recently I finished up the Age of Conan 7 day preview and didn't say a word about it. For the simple fact that I didn't get a chance to play it extensively and I know that it is taboo to review a game off of a free trial. Well, at least here it is.
I unstalled the client and I will not subscribe to the game; Not for any other reason is that it isn't for me, from the story to the combat, it wasn't my cup o' tea. Not that anything I read about the game was bad, nor was my experience was bad, just that from my taste in games I don't think that I was fair enough to write a review becuase it would just pertain to people "like me".
I did recently write something about Aion after finishing up my second beta event, comparing it to WoW. That brought me some flak and I was labeled a flip/flopper. Well, first off, I do like the game alot. But my "experience" with WoW and Aion are similar, so I simply connected the two together. And for people that never played WoW, they can't make the same connection, and for that I am sorry. Paragus wrote one of the best "beta" reviews of Aion I have ever seen, It is on the money and worth a read.
My official standpoint on Aion is: I still am going to buy it come september, but don't know if It's going to be HomeBase for me. I want to read into the endgame part of Aion, see then how it launches, beta test Champions Online and then make up my mind. So, if anyone knows someone who plays a level 50 on a korean or chinese server, speaks english and doesn't mind me taking up some of there time please let me know.
In closing, reviews are really helpful because it creates an air of experience and trying before buying before committing your funds. However, they all need to be taken with a grain of salt, not everyone's experience is going to be the same. So if you have any questions on how exact the review is, read more by the author, check on some other reviews from other websites. Compare and take your time. Nothing is written in stone or has to be overnight and everyones opinions are going to be different. And if you don't like what a reviewer says about something that you know to be different, THEN WRITE YOUR OWN!
Seeing an opposing view is sometimes the BEST way to really compare and judge a reviewer, in my opinion; take it for what it's worth. As for what I am doing. I am getting ready for some off time, I am going to keep looking at my coming fall semester and will go over my teachers with a fine tooth comb, not making the same mistake twice. As I'm sure you don't want to be caught with a bad game, I don't want to be caught with a bad teacher.
Also, I have found a really fun game for very cheap,will be playing it and reviewing it myself as I get deeper into it. Although, this time I am playing this game a little differently, I'll tell you all about it another time.
Until then...
Play safe,
Ink