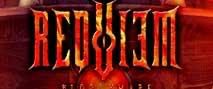 VS

1,2,3...Fight!
If I had to compare the two graphically I would use movies as examples, think SAW (1,2,3,4,5…) vs. any Disney flick. That's how different they both really are; Requiem: Bloodymare has this edgy style that I didn't expect when a buddy from Runes rec'd to me. Free to play, and in my opinion it is one of the more "free" to play games out there. There is a cash shop, but more interestingly enough they have a subscription system that gives you many bonuses that Runes doesn't. For $15 I got the premium package and had enough points over to buy a mount.
A breakdown of the subscription system and one of the mobs you'll face in your 30's.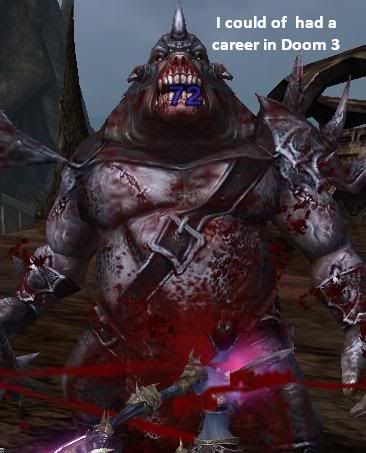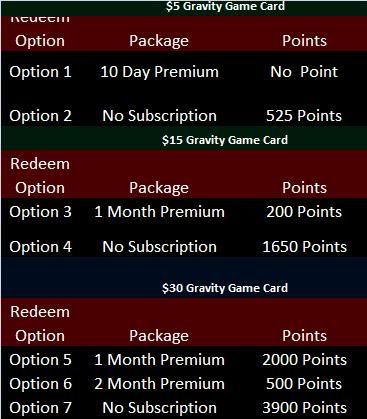 Or you could buy points that break down to .007 cents per point, seems to be on par with RoM's Daimonds. I realize that most of the functions other games give you for free but they are livable without, Region chat is for talking smack to someone you just PK'd or looking for groups. And as far as the inventory is concerned, they give you 4 slots and one bank off the bat; the last bag slot you can buy permanently for 500 points or $3.50. Requiem's crafting system is wholly based upon gear upgrades. No potions or materials to take up your slots and the quest items are simply added into your quest log. Just like it should be and as Dr. Williston stated in his article, "the problem with CRPG's".
A breakdown of the point-buy values for Requiem's cash shop.
| | | |
| --- | --- | --- |
| 500 Points | 4.99 USD | 0.01 |
| 1050 Points | 9.99 USD | 0.0095238 |
| 1650 Points | 14.99 USD | 0.009 |
| 2300 Points | 19.99 USD | 0.0086957 |
| 5200 Points | 39.99 USD | 0.0076923 |
Instead of points I opted with the 30 day sub, so I went to my friendly neighborhood Target (pronounced Tar-Jay) and bought a $15 card; I'm supporting the game since I played it for free for a few weeks now. I'm almost level 40; quite frankly, I haven't had to even look into the cash shop since then. It does offer some interesting items, but nothing is a game breaker that I couldn't do without. No, that doesn't exactly make it free to play, it was just my gaming style is that I always "tip the bartender". I'm not expecting buybacks but I would like to see some updates and new content. However unlike other "free to play" models it doesn't shove the cash shop down my throat and in fact Gravity Interactive has recently made an announcement that they are lowering their rates on June 1st, 2009.
How many times have you seen that happen in a MMO?
Rolling a rogue.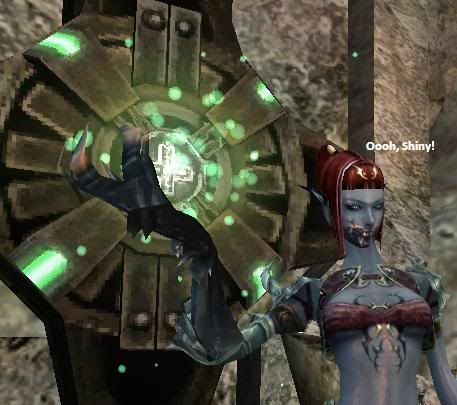 Another comparison is the racial system here, it's very simple and cut and dry. This race is either class A or B and can upgrade to level C past level 50, top level is 71.
RoM: Human, human or human.
"But the dual class system made some very interesting combinations." - Quoting the recent review by Sean Bulger.
I wanted a DPS class this time and decided that I felt better as a Kruxena Female rather than the androgynous anorexic French male model look of the males. You get 4 racial choices, 2 sexes and up to 6 endgame class choices, not a bad deal in my humble opinion. Although none of the looks are overly customizable, the gear is statistically upgradeable and you can read more on this handy-dandy wiki. The downside is that there is a failure rate which means *gasp* and you can lose the item.
A few other people felt the same as I did. ):L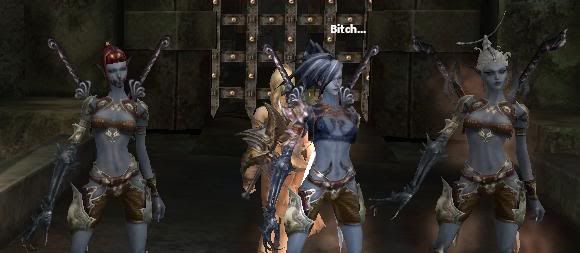 I'm not going to fan boy Requiem but if you are tired of running around the cartoon network then it's a pleasant change. You really don't have to spend a cent and it's a good alternative while you're waiting for your MMO's of choice to be released.

But…I am hereby making an announcement here, due to the indepth coverage of the Paragus Rant blog on DFO politics and the overall attitude of negativity towards Darkfall; I have decided today that I am going to play Darkfall. After comparing it to the player driven content of EVE with the gritty graphics and the thrill of being pwned and looted like a level 2 wolf adds some excitement to the game. I didn't realize the depth of that game from a political standpoint; unfortunately I bought into the hype like everyone else does. I am going to crack open the padlock on my wallet and go buy the game. Pay the 15 bucks and see for myself what all the drama is all about.

And getting the software will be a triumph enough.
Until then…
Play safe,
Ink