"You observe that world after world, cave after cave , what prevails is the same agon, the same digital logic of one versus the other, ending in victory or defeat. Agony rules!" - from Gamer Theory, Mckenzie Wark.
Thank you for reminding me Ataaka, I needed to follow up my previous article about Darkfall. But the glitter is still there, I still think that DFO is one of the most ambitious MMORPGS running right now and will be for awhile.
I was doing some more research on the game before I went shooting my mouth off and come off half-cocked. What I distilled from all the posts that I read is that its not the fact of grinding that people are upset about, its the way you have to grind. It seems that writing a macro and letting your character repeat a function while you are (insert activity here) as you raise your intended skill. I don't see myself doing it, ever; its just not my style of gaming. I am a hands on type of guy.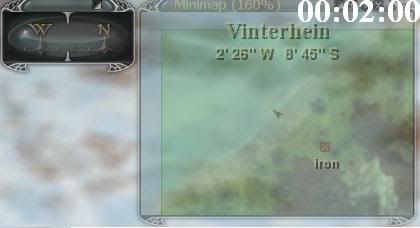 Although, most of the time spent I had been mining and woodchucking, all the while being alt-tabbed out playing my newest time-waster: Elements. That was all fine and dandy for a few hours, but it didn't cut it after my 2 minute warning on my newbshell. I was ganked right away after it fell, quickly pulling out my paranoia tactics and made me pay more attention to what I was doing.
The game FORCED me to pay more attention to what I was doing! Of all the nerve, how dare they! Don't they know I am a multi-tasking genius? I can write an article, read a post, listen to iTunes, talk to my (ex-)girlfriend on the phone and mine at the same time. Well, not here, not now, not in Agon. Darkfall is the classic case of when you snooze, you lose.
But not everyone is a cold-blooded killer type who is going to rape your bag of goodies for its wopping 45 iron ore, shortbow and pigsticker. I came across one who did sneak up on me while I was playing mana-missle dodgeball with some skeletons. He ran me down and killed me, then he rezzed me, traded me all this low-end loot and scooted away before I had a chance to thank him. When asking in chat who he was, he had a good rep, people knew of him and had good things to say. Very surprising for an Orc. Grisk Grelon, hats off to you.
But not everyone is as cool as Grisk. I was promptly stomped 3 other times after that and managed to
scoot away from two other people. Using smart geographical plays of jumping into a river and swimming with the current saved me some pain, but I will not always be so lucky.
Ok, now lets get to talk about real Darkfall: I really hate to be the one to tell you but Darkfall is going to force you to use your noodle even more than average. With my experience with the DPS police of World of Wacraft, people who have every shot of a hunter down to a science when dps is integral of killing beefy bosses for purple colored objects. Thats not the case in Agon, all loot is pretty much created equal and its not the driving force of the progression factor.
This is a skill based game, I just don't mean the category of skills you have listed. It means "how you play the game", skills might be one thing, but reaction time with the crosshairs in a twitch-based game is another. While equipment does play a factor this was posted in an interesting thread here: "Importance of damage output is :skill mastery > weapon rank > resistance on armor > twitch skill > stat" - DarthRaiden
I was in class saturday morning pondering Darkfall. Before the teacher started the class, I jotted down some of my own notes: "Darkfall is generational. Each league or influx of new players serve a purpose for making headway for the rest. As time goes on older players find new interests, new games, or lose the time and ability to play. While new players serve as cannon fodder for the more experienced ones, a new(er) generation comes along to serve as a scratching post for the previous pioneers. The newest generation of players, including myself recieve the punishment for the previous generations growing pains."
This isn't a new theory, its part of the progression factor of all games. Heck, its actually part of real life psychology. And thats exactly what we have here, a game with growing pains. Darkfall and Aventurine are only in the second inning of a nine inning game.
Wiki and 3rd part websites: Yes, but the wiki isn't totally as polished and extensive as I've seen for other games. There is many fan made websites dedicated to Darkfall and a wealth of information to be found. For maps a good website with a political map is and the Newborn site has a great listing for crafting and spell requirements. There are some good guides out there with so much info for someone just starting out.
A+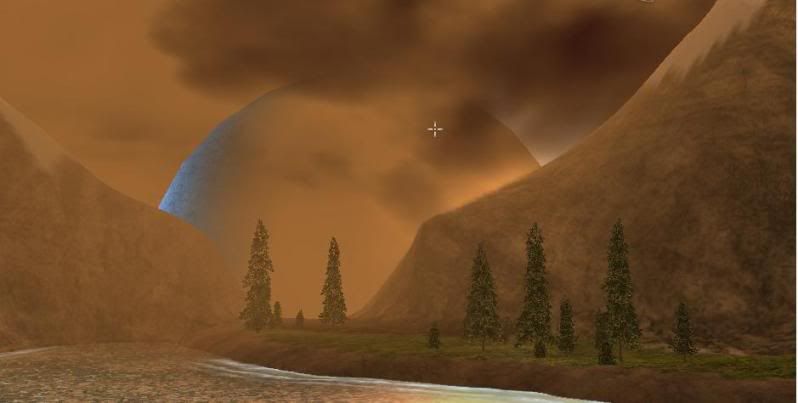 The graphics: The overall scenery is a nice dark artstyle, giving it an impression of primitive life. Thats the impression that I get about life on Agon: very primitive. Character detail, another story. Not anything I could really rant or complain about. The (lack of) detail serves a purpose for the developers to create a nifty single shard server.Its a necessary evil in my opinion. I am a big fan of single shard related games such as EVE and Darkfall. I've never been a big graphics whore, rather just have fun or die trying.
B+
The customer service: I was impressed when someone emailed me back after i sent in a ticket at 10pm EST on a sunday night. I possibly must have hit someones Blackberry or iPhone, but an answer was returned to me promptly. I have sent in tickets to other companies and never even got a response. Good job Aventurine.
A+
The UI: After some heavy rework and adaptation I got used to it. I previously called it clunky, but in fact its completely customizable, down to opacity of windows. Although chat is somewhat hard to get used to as local and trade is separated from racial. It just means I have to move some more windows around and pay more attention, I just don't want to have my screen too cluttered. I have got to watch my back. I did find myself having to do a lot of different buttons combinations to keep a fast flow during battles. Switching between my Greataxe to staff so I could heal on the run was an interesting challenge. But I was able to manage to get the hang of it after awhile, after a long while.
Your journal: is a browser and a one stop shop of useful information. That took some time to get used to but it frees up some keys to use for other stuff. I did like the fact I could autowalk and browse my quest options while I keep an eye out for nasties. The UI is unique and has tons of potential for becoming a social tool. CCP is trying to implement that into their browser that now runs off of Google Chrome. That is something for Aventurine to look into so i can twitter that I got ganked.
B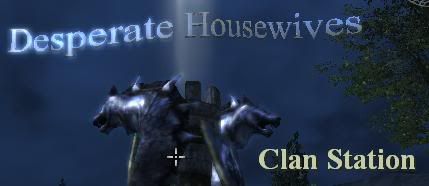 I saw that when I logged in and LOL'd.
Ingame Economy: Game economics is my field of study and the focus of my blog. This was also my biggest complaint I have with DF. The fact that there is no AH, no central way of trading goods other than posting in the trade channel was disappointing. Take into consideration that you can be ganked on the way to a trade or even after you trade with someone adds even more of a level of difficulty to the game. Not that I am complaining or saying "Hard MMO is Hard", its just a barrier of progression is what I see.
Making money in DF seems as though its an aftertought for Aventurine. They advertise having a player driven economy and thats EXACTLY what it is. But the most important thing in an economy is having a central trading hub in order to do business safely. I feel that in progressive MMO's if you make money faster on the outset, the easier it becomes to start acquiring the right skills and leveling them up faster. That is what I was trying to do from the start, its just taking longer than expected.
I had been lucky with the steedgrass and was looking for ways of selling it. After advertising it, it occured to me that I would have to walk quite a distance naked into an unknown territory, find a bank and then do a trade. It seemed very unsafe and I chose to keep them. Now I just have to raise enough money to buy mount training and a damn whistle. I'll get there, all it takes is some dedication and smart play to make money in DF.
What this game does need is a website that is dedicated to listing realtime prices of goods spanning all of Agon. Asking PC (pricecheck) in trade can get annoying quickly not just to you, but everyone else. They might of done this to give it a more realistic feel, but I just ran up the sheer side of a mountain. Come on guys!
C+

PVE: There is quests available and the ability to travel to other begginner areas and do the starter quests for those areas. I'm not sure if the abundance of quests holds up over time into higher end areas. There are enough mobs around to grind on and level skills, albeit its a slow process but there isn't ever a lack of something to do in Darkfall. Thats a good sign for people like myself that aren't ready to be competitive in PVP. But if you are not ready to fight a certain mob, you know it right away. I was having a horrible time with a pair of Kobold Shaman, they kept running away and healing themselves. Nice AI, Aventurine.
A+
PVP: As I said before, Darkfall is generational and there will always be gaps in generations. Right now, I might not be able to be anything else in PVP except a skillup for someone else. Haven't had much ability to pvp other than getting run down by serial gankers except I did manage to hit one with an arrow before death. I didn't even put a dent into him. I picture PVP as me at level one trying to fight elites in Wow. What's even scarier is that those elites come looking for you! Muahahaaaaaa....
A+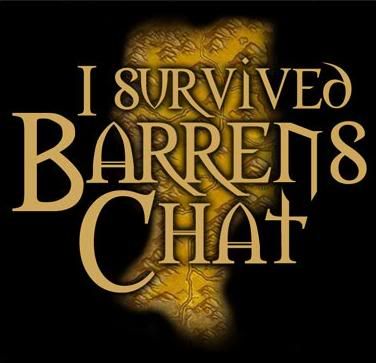 Community: I chose dwarf, which according to some websites statistics is the total minority of all the races. I don't know why, I just wanted to try something new, I never played a dwarf before. I was always some half-human hairy creature or a human. The starter city is quiet but the chat isn't. I had some actual fun conversations with the locals and never had a problem getting some random newbie question answered. Newest data says there is 4,865 active members on NA1, seems like a lot more sometimes even thought the area population doesn't reflect it, there is always activity.
The overall vibe is "we are all in this mess together" and the comraderie is free and easy, I hope this carries over to through out the game. This is exeperience from new player status and I am sure it gets messy as you go higher into the PVP ranks to nasty pointing fingers and calling names. I could be wrong, but its what I experience from other endgame-esque crowds. I know that other folks have complained about chat, but I survived the Barrens and Valkrum Dunes chat so there isn't anything I can't handle. We are all adults here in my eyes, if you are 12 playing Darkfall then you must have cool parents and they don't care if you see some dirty words now and then. But when it gets really stupid, I just turn it off, no biggie.
A+
Affordability and Pricing: I did some simple math on the affordability of DFO. The new birthday offer they have runs $59.99, which seems as a big investment up front. Not a bankbreaker considering most new games (Final Fantasy XIII) are running about thsame with limited replay value. You do get the initial 30 days free gametime (I made a point of clarifying that) and 3 months more following before the the traditional $15 monthly fee kicks in. So I look at it as I'm paying $15.00 over the span of 4 months to pay DF.
A+
Taking a longer term outlook at the pricing, I will be paying less than $4 a week for Darkfall if I stay on the $15 sub plan. I can take that lower if I invest more money up front, but I do like to pace myself and leave room for change. Hey, you never know when you want to switch games or try something new.
Here is how it looks on paper:
Darkfall client: $59.99
Monthly fee: $15.00
Average weekly cost over the course of one year playing Darkfall: $3.39
The ability to finally melt someones face after skilling up without macros for a year: Priceless.
When looking at Darkfall you need to take a long term approach. I will quote something written in Alliance spam: "You just can't play DF, you have to get into it." That sums up more overall view of Darkfall Online.
I will quote Paragus Rant, "The nature of the game is such that you will either love it or absolutely hate it depending on your playstyle." Which is the absolute truth on this game.
The Bottom Line: With Darkfall's newest sale that Aventurine is offering along with the implementation of a $1 trial this is the ABSOLUTE BEST TIME to try Darkfall. I also give it an 'A -'; its totally worth the money. Unless you get really attached to your virtual stuff and get mad when you die. Because your character will die in Darkfall, not a question of "If", more of a question of "when".
Final Grade: A-
I play as Yarr Bluebeard the dwarf. Hit me up ingame anytime after 9pm EST.
Play safe,
Frank Inktomi