Let's face it, we all are looking for something new. We want to be thrilled and if you're like me your biggest thrill comes from being scared. It sends the adrenaline rushing through our veins. Fear makes your heart beat faster. Your brain moves faster, sometimes making good decisions or sometimes natural instincts just take over. These are some of the elements that make reading horror stories, watching scary films and also playing horror games a lot of fun.
Did I mention I was a big horror fan? Before you read on, make sure to check your front door. It's just a hunch.
Clive Barker, Stephen King, Peter Straub and H.P. Lovecraft are some of the author names you might see on my bookshelf. My video shelf is filled with older movies such as the original Amityville Horror, Halloween and Alien. I even own some of the classics such as The Fly and Psycho. Nothing makes me feel better than putting on a DVD, shutting the lights out and scaring the daylights out of my girl and I for fun. It's the same sort of thrill you get from riding rollercoasters.

But what makes the fear so real? The classic formula is an everyday normal setting such as a small sleepy town. Add in a few mysterious happenings and some gory, painful deaths and you have the basics of a horror story. After watching the latest clip released by Funcom for their newest game in development The Secret World, I felt even more excited about the game. If you haven't seen it yet, you can watch the Welcome to Kingsmouth Trailer right on MMORPG.COM. MmMMmMM Zombies!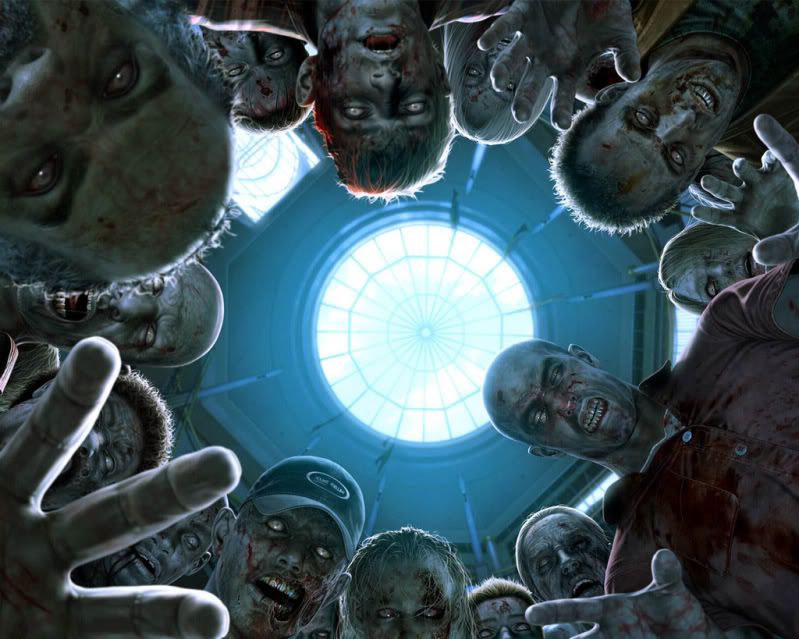 As far as I know, TSW (The Secret World for short) is set in our current time period. The game has a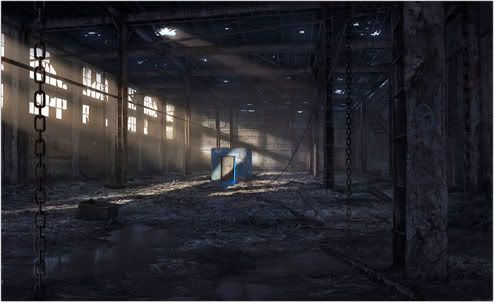 supernatural basis to it. Seems as if an ancient evil is rising up to take over the world, will you embrace it or fight to the death? Some of the lore is based on H.P. Lovecraftian mythos. It is a classless based character system that requires allegiance to 1 of 3 factions: The Dragon, The Templars and The Illuminati. These are the 3 faction descriptions that a player can choose from; no one knows what benefits come with choosing one of them.

There is a questionnaire offered on the website to give you some insight on the factions. From here you can also sign up for beta and the forums that have been a hotbed of speculation since they were opened 2 ½ years ago. Since I have signed up I have solved puzzles, received mysterious emails and delved into the insanity of speculation that permeates the forums. Those guys are relentless geniuses bent on uncovering every riddle that Funcom passes down to us.

I am going to go out on a limb and say that TSW is going to be the shot in the arm that the MMO genre

needs. We have seen every sort of fantasy hybrid. Swords and sorcery are good staples but it's been overdone. Science Fiction has it's spokespersons from all different corners of the galaxy. Cryptic Software's recently released Star Trek Online is quickly becoming the Mecca to all Star Trek and Sci-Fi enthusiasts. EVE has dominated the space opera genre since 2003 and I haven't seen many games that can hold a candle to them. The superhero's are all spoken for by Cryptic's new Champions Online and NCSoft's City of Heroes/Villians. If you feel like taking a trip down post-apocalypse lane then look into Borderlands and Fallen Earth.
I'm sure we have all been there and done that through all the different genres. What's left? What hasn't been nailed down, sliced, diced and overcooked? I would have to say the basic and unbridled emotion of fear. Scare me, please. I have had plenty of enjoyable moments in online culture and had PLENTY of laughs that are usually at my own expense. But not once have I been scared to the point of jumping out of my chair. The most fear I have felt was "OMFG HEAL ME PLEASE DAMNIT IMMAGONNADIE!" A bad priest in a raid can be scary but not what I'm getting at.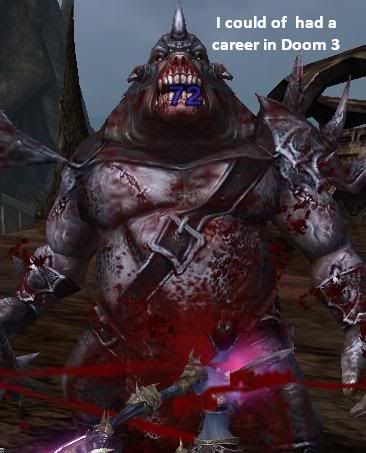 The closest that I can think of is Requiem: Bloodymare, that is a horror 'themed' MMO. I like the nightmare monster mechanic where tougher monsters spawn at certain times at night. Some of the dungeon designs can give you the willies, although many of the monsters look like they came from schlock horror B-movie cutting room floors. At the end of the day, Requiem turned out to be just another fantasy based grindfest. Ho hum.
Survival Horror
For the real fear factor I would have to take a look back at some older offline games. I know the first thing you might think of is Resident Evil or F.E.A.R. but let's go farther back. Take a look at Alone in the Dark for Sega CD. One of the first survival horror games that made me go "Whoa where did that come from!" Farther back would take you to The 7th Guest and countless text based games that put you in the part of the lonely traveler that gets trapped in that creepy old mansion.

In my quest to be scared I dug through my old PS2 collection to find The Suffering that still gives me creeps at parts. I also found the ORIGINAL Resident Evil, not watered down directors cut. But for the life of me I cannot find my old Silent Hill (sadface), I think I loaned it out or (gasp) traded it in to Gamestapo.
Where can you find super-scary games to play until Funcom releases TSW? I have compiled numerous lists and some personal stuff I've compiled for my collection that I will share with you fellow horror buffs or someone looking for a new thrill.
Must haves:
Resident Evil, I would say any one but the first is a classic. Silent Hill 1, Silent Hill 2 and Alone in the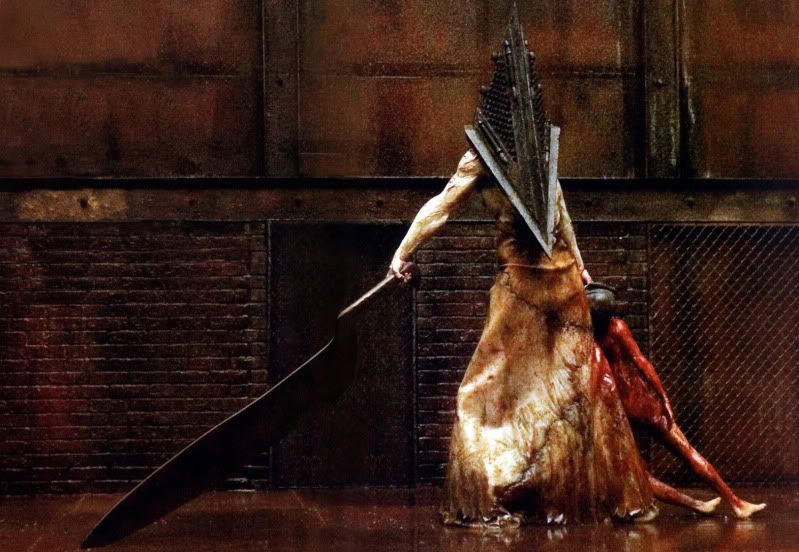 Dark are rare but all are relatively cheap and available for either for both PC and PS2, look around.
Doom 3 Latest installment of the classic FPS series. The lack of the ductape/flashlight combo adds to the ambience.
Hey man, these are scary!
System Shock 2 an old favorite that has made many lists and is pretty scary to this day)
Obscure. Did I mention classic horror formulas such as being trapped in an abandoned school? (Available for PS2 used 19.99 USD)
Gabriel Knight: Sins of the Fathers and Sanitarium both creepy fun available from GOG.com for $9.99.
The Penumbra Collection avail from Best Buy for only $9.99!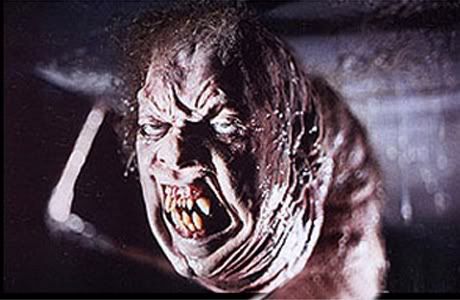 The Thing for PC: A scary movie that made an equally scary game.
Condemned: Criminal Origins, I haven't played this yet but it got rave reviews. I'm hunting a copy down as we speak.
The Path avail on steam for $9.99, this is a takeoff on little red riding hood.
The Suffering is available for free download at Gamershell, this is a personal favorite of mine.

If you're looking for some really scary new stuff.
Batman Arkham Asylum which is only the best Batman Game EVER! This time you get to play the scare-er not the scare-e.
Dark Fall: Lost Souls. This is the third installment of the Dark Fall (no relation to Darfall Online) Series. And point and click adventure like Myst.
Deadspace. Man, this was the last game I played that really gave me that adrenaline rush. So worth it.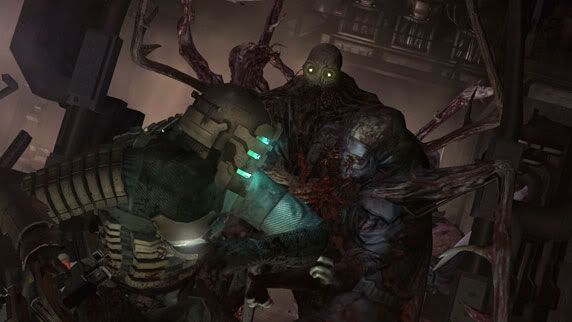 And I can't forget Valves masterpiece Left For Dead and Left For Dead 2. To this day the witch makes me jump when I hear her crying. I once put a sniper-rifle bullet in her eyeball from close range and she still killed me. That was a classic moment in horror gaming for me.
Also two mods for popular games that really spooked me out was Dear Esther for Halflife 2, available free from Steam. And for anyone still rocking old school Oblivion:The Elder Scroll you can download a mod called The Gates of Aesgaard for free off TESNEXUS. Both great horror based mods for popular games that made me leave the light on at night.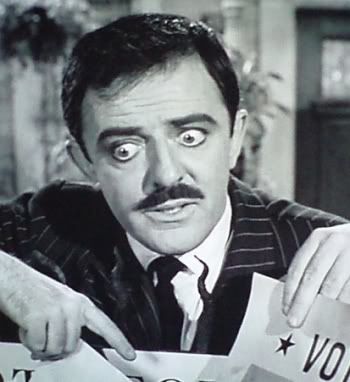 There is plenty of stuff I haven't mentioned such as Clive Barkers Undying and The Lost Crown, go hunt around and you can find some hidden gems. This is part of the element of exploration and surprise. If there is anything that you played and scared the BeJesus out of you that you can share I am all ears.
I know it's late and you have been reading this post. Maybe the wife and kids are in bed, the house is now quiet. You hear something outside your window. Oh, it's just the wind. What that scraping down the hall? Oh, it's the cat with his bowl. Are you feeling a chill down your spine? I should have checked the front door. I'll just turn the heat up, that's it. Did I feel something touch my chair? I'll just turn arou…

Play safe.