This might sound a little cold, but I believe they are vital. In the days of "paid betas" and indie studio's making sub-par MMO's, one has to be careful with their resources.
I've been on this Joe college student budget for over a year now and it has saved me a lot of dough. Since I limit myself to 1 sub a month has made me really take a look at my choices. I don't jump on every new bandwagon that comes down the street, play trials and see what I can get for free.
There are so many games coming out. What to choose? I usually wait and see who is getting the positive feedback overall. As in Darkfall, I have prowled the issue for months now and get an overall feeling of "nah, don't do it" from the overall attitude. Since DFO will run me about $55 and $15 bucks up front, I chose Dragon Age: Origin instead. Good choice, wouldn't you agree?
What are the big boys of the MMO-blog-o-sphere playing? I would recommend a site named Grinding to Valhalla. On the first page there is a post asking some pretty popular names in blogging what they are playing. DA:O came up frequently, so did WoW and a sprinkling of Borderlands here and there. One game did catch my eye and I have been playing it as well.
Torchlight.
I've been messing around with this game for a few weeks now and I'm having a great time with it. Yes, its a total Diablo knockoff. Yes, it's almost exactly like its predecessor Fate. But it's flat out fun.
Some games feel like as exclusive city nightclub to me. I wait on line, someone scans my ID and tells me I can come in. I pay way too much to walk in, in some cases over $60 to get in the door. Anything extra will cost you? What will it be? 30 day, 6 month or lifetime?
Lifetime? I don't even know your going to last my lifetime? So many titles are struggling now since the industry has become saturated they have come up with new an interesting ways to corral your money in their pockets. Enticing you with beta access if you buy a lifetime sub, only to offer you another lifetime sub.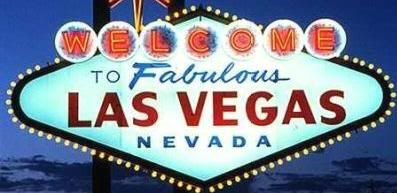 I am an MMO veteran, no more taking chances.
Not at this stage of the game. I have burned as much cash as I could into this hobby to be on the cutting edge and its time to get smarter. I prioritize my time as well as my money. Since many of these games require a large amount of dedication to really achieve any type of advancement I tend to stick with one.
Lately I have been hopping around a few of the more obscure free to play titles. I played Mabinogi and found it to be very polished, very indepth and fun. Don't let the anime graphics fool you. It's a good game that makes you think about your choices from the start since NPC interaction is very important. No more just clicking through NPC dialog, I was actually reading what they had to say. Most importantly the game hasn't cost me a dime.
Win!
Torchlight cost me a whopping $16 at gamestop with trade ins of some old PS2 titles. You can get it on steam for $19.99
Dragon Age was an investment coming in at $60 with all DLC included. But I got that as a birthday gift. Thanks honey!
My message for the day: Be careful. Don't just jump on the bandwagon and pay to get in that club since
you are watching everyone else walk in. If you waited you would learn more about it from the reactions of the people leaving. Of course your going to have your whiners and some people will never be happy. But it will help you make your decision easier. It always feels better when you know you made a good decision, than feel as if you got taken for a ride.
As for the recent titles like Champions Online I decided not. And was glad that I did, it seems as most of the public like to visit but doesn't want to live there.
I'm doing the same with Star Trek and Mortal Online. I'm going to sit, wait and watch reactions. Heck for the $100 dollars I spent including my EVE subscriptions I have more than enough gaming to keep me busy for the next few months.
I might not be on the cutting edge of new MMO's but I don't write to be, I want to let the consumer know that they are making a good decision. Not just acting as a fanboy of the industry, I'll tell you what works for me and what doesn't.
Pick and choose your spots.
Inktomi