WARNING!
This Blog contains a big wall of orange text. It will also contain information that may be extremly boring and not necessary something that will make your boring life more fun.


I'm about to tell you about some of the older projects I've done. Or rather, just the project I did before what I'm doing now.

The last thing I worked on was generally doing movies. I wasn't very good, but still it was enjoyable. I focused mainly around machinima and movies with some kind of World of Warcraft theme.
en.wikipedia.org/wiki/Machinima

Actors
Actors, those who make the creation of movies possible. Yet they are so hard to find. For me, finding actors was the main problem. One of the reasons why I worked with machinima and WoW theme was the ability to use the WoW models.

WoW Model Viewer is a very handy tool as it gives you the ability to give the models from WoW any outfit you want (from the game) and then make them do any move you want them to do. This gives you fully functional actors, without you having to involve a real person (who doesn't want to be involved).

Using WoW Model Viewer I could find "people" to work as my actors. These did exactly as you told them, and they were always aviable when you needed them.

Plot
Every movie must have a plot. Without a plot there is no point in the movie. The better the plot the (hopefully) more interested the watcher will be.

One of my weak parts I suppose. I was never able to really come up with any good about how my plot would be and how the story would play out. I preferred doing shorter movies which didn't exactly have any plot or story, but were rather done to entertain.

Editing

Editing your movie is a big part of the movie creation. For this I used Sony Vegas, a common program which is used by the most movie editors.

Editing the movie was always the part I enjoyed most when creating movies. To do your best to match the different editing effects so they fit together instead of "parting" the movie up. When you try to fit something in to the music so it creates a perfect harmony between editing and music. It's fun and if your good at it you will get some good quality out of it.

I did my best to learn the programs and so on, but I was never a real master of editing movies. I'm happy with the current skill I got in it, but it's always fun to see what can be done when you're really good at editing. I know that if I return to making movies I will be able to do much better movies then those I've done in the past. I've learnt quite a lot since I made my last movie (which was also pretty hastily put together).

Voice Actors

You need to hear the actors talking, not just seeing the text and watching them move the mouth, right?

Good voice acting can make a good movie become way well and a make a bad move at least watch able. Bad voice acting can totally kill a movie and make it a pain in the ass to play. Voice acting is a very small part of the movie, for the person who doesn't think much of it's existence and hasn't worked with it. For a person who has worked with it, he recognizes how big part of the movie the voice acting actually is.

For none of my movies I could find any voice actor willing to help. It was just some 5 minute short movies and usually not containing much talking. Still none wanted to help. This was for me sad as I know how some voice acting can make a movie way better.

My movies

No pro movies here, these are some of my first movies and some of them are put together in just a day. I'm not very pleased with any of the movies, I know that the most of them could have been WAY much better.

The links will link you to Warcraftmovies, which is where I released the most of the movies I made. Just follow any of the download/stream links provided there to watch the movies.

The movies come in chronological order.
World of Starcraft
http://www.warcraftmovies.com/movieview.php?id=36041


My first and the movie I'm most pleased with. The editing could have needed a little bit of work on, but otherwise pretty good. The movie is very abstract and there is no story or plot, just some cool pictures put together.

Something Strange
(The picture is terrible. I'll not use it. Use your imagination instead)


www.warcraftmovies.com/movieview.php

The size of the file is pretty huge from the beginning. This is due to me not encoding the movie. I just lately removed the filefront link and replaced it with a DivX stream due to the gigantic filesize.

The Creation of Noggenfogger
www.warcraftmovies.com/movieview.php

A strange movie, the editing is pretty good. The movie is kind of boring, but it's still watchable. Some fun parts in it, or rather fun attempts to be fun.

Rockin' In The Free World
www.warcraftmovies.com/movieview.php
What is there to say? It's a music video, and it's not a good one. It contains a lot of flaws and I'm far from pleased with the movie. It could've been so much more, sad... After this movie I also took quite a long break.

Anecdote About Lowered Farming Morale
www.warcraftmovies.com/movieview.php


The last movie I did for now. The editing is very lacking. Let's just say that I was about to "re-do" the movie. Unfortnaletely I quite WoW and I was tired of the game. I uninstalled WoW and was then unable to do new video clips of models doing any moves. I saw many flaws in the movie, but I didn't feel like fixing them so I just rendered it.

Ending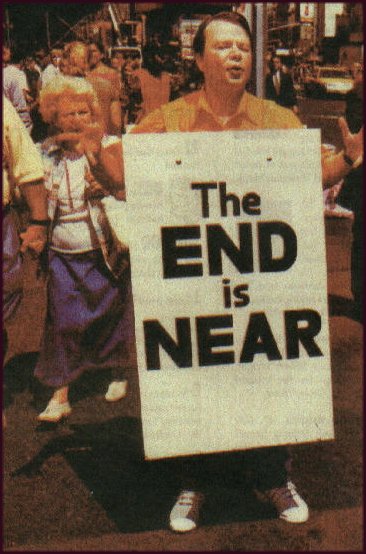 And finally to finish of this long rant I will end it with some short words. Creating movies is interesting and there is a large audience willing to watch and make comments (not the youtube community). You will be able to broadcast your movies and make sure that there are some who watches them and can give constructive critisism on the movies. Unfortnalaelty there are also a lot of flamers who are ready to just flame your movie and give no reasons to why it's a bad movie.

I enjoyed the editing part, but was bad at creating stories and plots. It could've worked out better for me if I would've had someone to cooperate with who could give feedback on my editing and could provide me with stories.

If you think of trying to create movies remember that you need software when creating movies. Windows Movie Maker isn't very good, it works for a short while, but just a short while. You will want Sony Vegas or alike after some while of trying to create movies. This software costs money, lots of money.

You need people who help you out. On very few occassions you can do a movie on your own. You will nearly always need some voice actors, actors and some people to watch your movie and tell you what should be improved. Creating movies is no work you do alone, you need help.