Congratulations! You have been invited to join the Zentia Early Access beta.
Congratulations, adventurer! You have been chosen to begin your next
Zentia journey
early as part of the Early Access Beta. You will be able to charge back into battle beginning at 4:00pm (PST) on August 16, 2010 and get a head start on all the action. Players invited to participate in the Early Access Beta will be able to keep their characters into open beta; there will be no character wipe - that's right, this means you can begin working on your permanent character as early as Monday! The immortals beckon…..will you answer?
P.s. Nenny is calling…She wants her dance line back.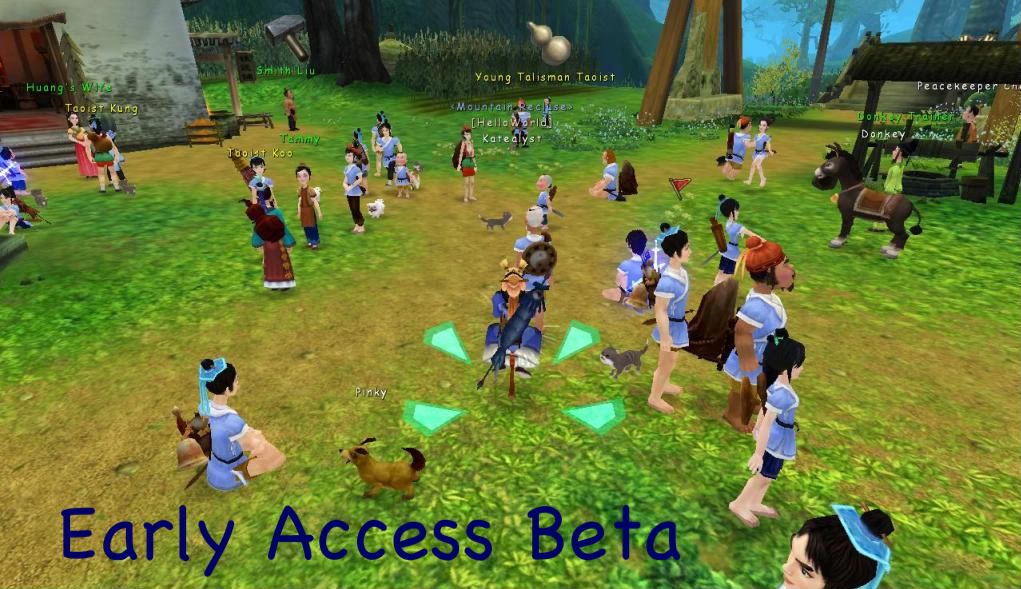 Early Access Beta Leveling Contest
What's better than being one of the first level 40's on the server? Well, how about some handsome rewards to go along with it? The first 10 players to
reach level 40
on each server will receive five Gold Chips to celebrate finishing their journey through the first 40 levels. Players must post a screenshot of themselves at level 40 in the Zentia Forums for verification purposes. Good luck!
Facebook Celebration
Join us on
Facebook
as we celebrate the beginning of Early Access Beta by giving away prizes to use in Open Beta. You will receive plenty of opportunities to win Gold Chips for use in the live game. What are you waiting for? Don't you want to spin that miraculous wheel of fate?
Heavenly Test Completed in Closed Beta
To all of you who sought great prestige in the world of Zentia, I issued you a challenge to overcome the rigors and challenges of the
Heavenly Test
before Closed Beta ended … and you succeeded! You will be handsomely rewarded with a Blaze Horse and become the envy of all those who will cast their jealous gaze upon you in Open Beta!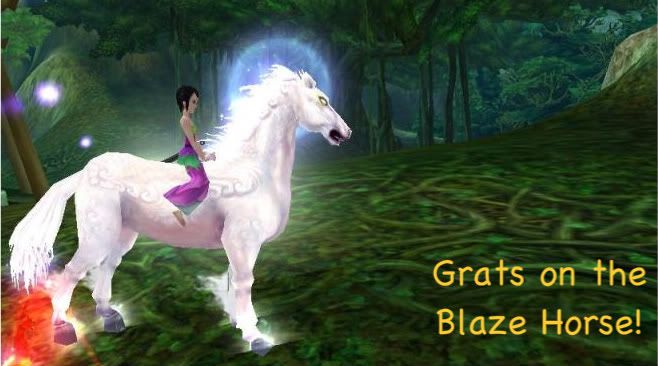 Gate Crasher Event!
The
Gate Crasher event
that took place from August 5th through the 8th was a memorable experience to say the least. All players received 200 Tokens to spend in the Token Shop however they saw fit. To fully indulge the players, we took it a step further and priced all items at just one token, giving everyone the opportunity to spend to their heart's content. As if all this wasn't enough, the weekend also gloriously granted double experience, allowing players one last shot to finish up their characters. We came, we saw, we spent recklessly. To top it all off, I fulfilled a life goal of turning everyone following the agile Nenny into a Chamber Pot; who could really ask for more?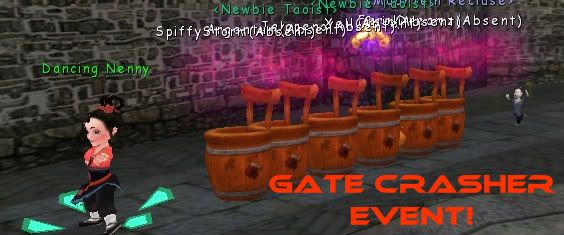 New Mounts Discovered – Find Them on Facebook!
While journeying on the Test Server, trecking through distant lands full of wonder and adventure, I have discovered magnificent things. Fierce mounts that will do much more for you than simply give you a lift, faithful pets eagerly awaiting the call to arms, and stunning environments that will surely enthrall their travelers. Luckily, I have brought you all back some screenshots which are available on
Facebook
. While it isn't quite the same as being there, it will certainly give you much to look forward to in your Zentia future!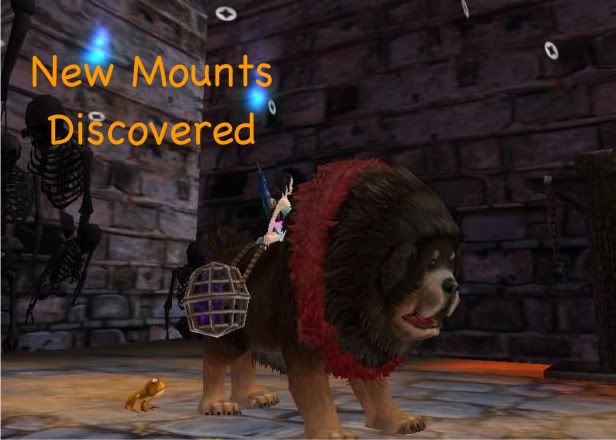 Keep on gaming,
Katealyst
Zentia Community Manager